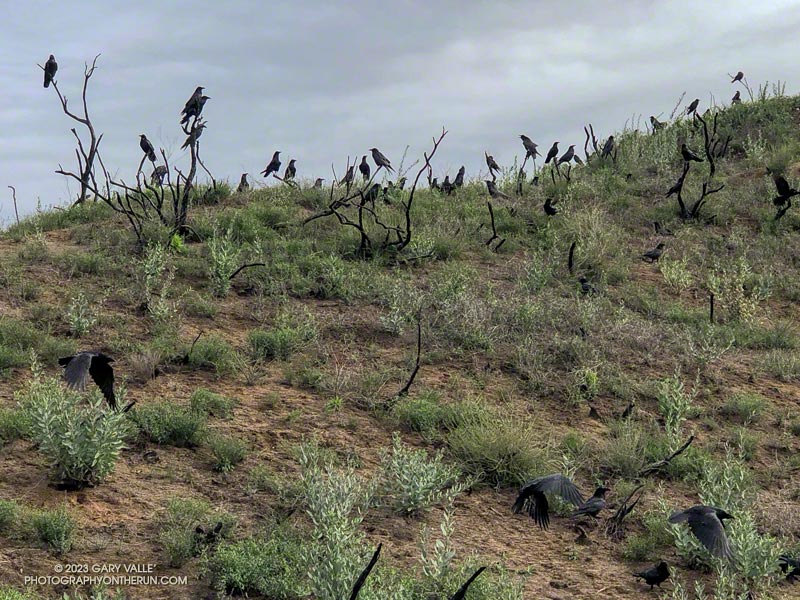 It was the day before the strongest of a series of Pacific storms was forecast to move into Southern California. It would add several inches of rain to an already impressive total. I was curious to see how the trails and roads in Topanga State Park were holding up before the big one hit.
I'd just run up Fire Road #30 to the Hub and was part way down Eagle Springs Fire Road when I heard the caw, caw, cawing of hundreds of crows. They were everywhere — perched on burned branches of chaparral, on the road, and soaring overhead. Anywhere I looked, there were crows.
Here is a very short (19-second) video of the crow congregation.
The run went well. Most of the mud could be avoided, and I didn't have to wade through any puddles or creeks. Except for the Bent Arrow Trail, the damage to the roads and trails at this point wasn't too bad. But that was going to change.
Related posts: Winter Colony of Crows in Cheeseboro Canyon, Congregating Crows on Lasky Mesa, Trippet Ranch Loop Plus Temescal Peak