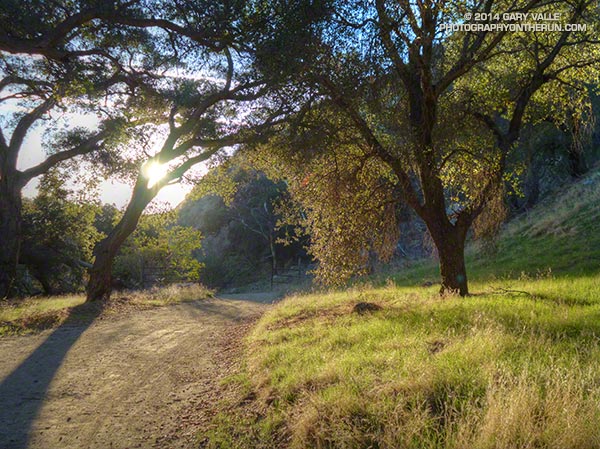 Not everywhere is parched and brown in moisture-starved Southern California. There are a few places that have slurped up a few extra raindrops and are turning green.
This patch of green is in Las Llajas Canyon, in the eastern Simi Valley. Judging from the green growth and dried mud on the road in the upper part of the canyon, there must have been some extra rainfall here. There was even some water in one section of the creek.
Las Llajas Canyon is part of the 50K & 30K courses in the Bandit Trail Runs coming up February 16, 2014 at Corriganville Park in Simi Valley, CA.
Note: The Bandit Trail Runs event is now Rocky Peak Trails.
Some related posts: Bandit 50K 2013 Notes, Las Llajas Longhorns, Chumash-Las Llajas Loop