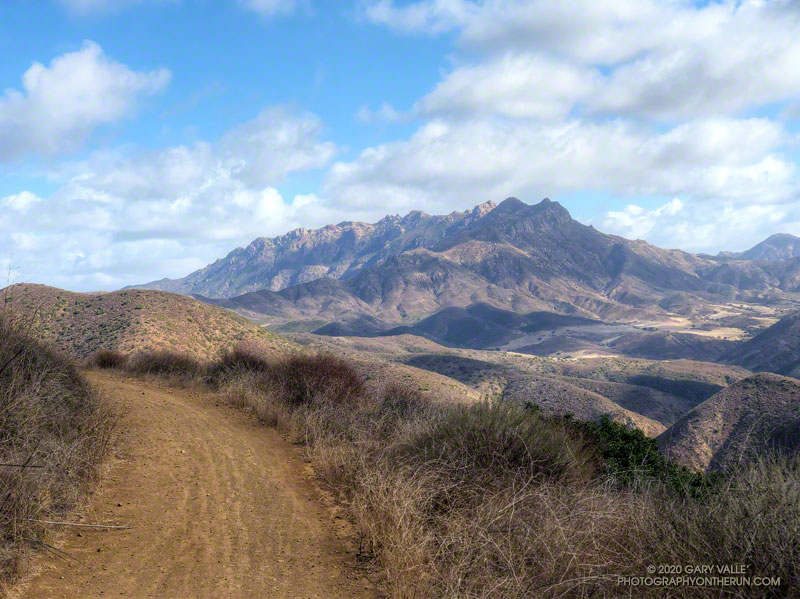 The Overlook Fire Road in Pt. Mugu State Park was nearly empty. I'd seen only two hikers between the top of the Fireline Trail and the top of the Wood Canyon Vista Trail. Maybe it was the wind. There had been 20-25 mph wind gusts much of the morning. Along the ridgelines, the gusts were even stronger.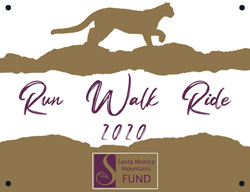 I'd picked Pt. Mugu State Park to do a run in support of the Santa Monica Mountains Fund's Run, Walk, Ride, for Wildlife Research. Many mountain lions have included Pt. Mugu State Park in their home range, including P-1, the patriarch of the mountain lions in the Santa Monica Mountains study.
According to the NPS website, the Santa Monica Mountains National Recreation Area is the world's largest urban national park. Wildlife in the Park is affected by issues resulting from the proximity of urban and wild areas. Among the problems are poisoning from anticoagulant rodenticides, limited genetic diversity, and vehicular deaths. Only by studying Park wildlife can we better understand and manage these and other issues.
Because water is usually available at several spots in Sycamore Canyon, it's a great place to do a self-supported ultra-length trail run.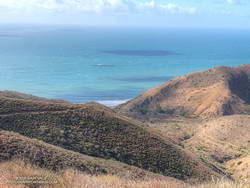 So far, today's run had taken me from Wendy Drive in Newbury Park to Serrano Valley via the Old Boney Trail. I'd circled past the old ranch in Serrano Valley and then descended the Serrano Canyon Trail to Sycamore Canyon. A short jog south in Sycamore Canyon put me at the bottom of the Fireline Trail, which I'd followed up to the Overlook fire road.
Next up was a scenic loop in La Jolla Valley. After that, I would work my way back to the Upper Sycamore Trail via Sycamore Canyon. From there, it would only be a few miles back to the Wendy Drive Trailhead.
The Santa Mountain Mountains Trails Council has been hard at work. Even though they can't currently accept volunteer assistance, it looked like the Old Boney, Serrano Canyon, and Upper Sycamore Trails had been recently maintained.
Some related posts: It's Raining Mountain Lion Tracks!; Mountain Lion Tracks on Rocky Peak Road; Mountain Lion Saga; Reagan Ranch Bobcat; Hawk, Bobcat and Rabbit