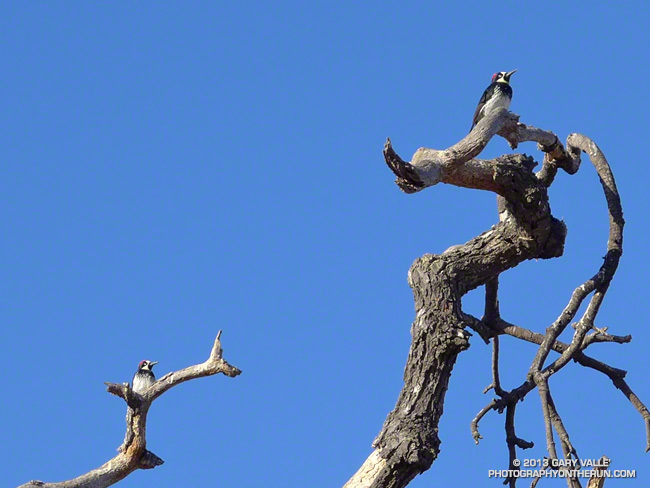 The health of an ecosystem can be measured by the sounds it produces. The more full the spectrum (and the more niches filled) the healthier the habitat.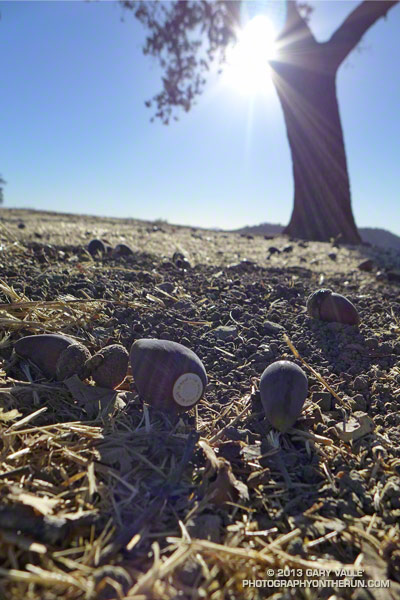 One of the spectrum-filling sounds you'll hear at Ahmanson Ranch (now Upper Las Virgenes Canyon Open Space Preserve) is the squawking and talking of acorn woodpeckers in the valley oaks and coast live oaks.
Acorn woodpeckers have a surprisingly complex social structure, a part of which is related to the maintenance and protection of acorn granaries within their territory.
Despite last rain season's meager rainfall, the valley oaks at Ahmanson Ranch have managed to produce a decent crop of acorns this Fall, so much of the banter in the oaks overhead must be about that!
For more info about these birds see Cornell Lab's All About Birds and the Forest Service's Fire Effects Information System.