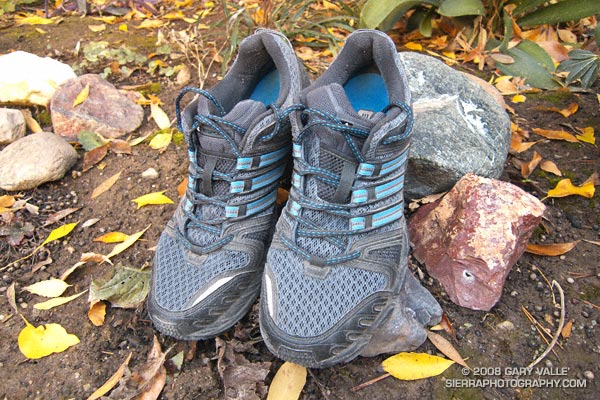 Comfortable, cushioned and durable. That's how I would characterize the adidas Response Trail. I've had two pairs of the Response Trail 14s in my shoe rotation since September 2007, and logged around 1000 miles between them. (Your mileage may vary.)
About a month ago I replaced one of the pairs with the adidas Response Trail 15s. I've put 75 miles on the new pair, and other than a change in colors, it seems not much has changed in the shoe. It's still well-cushioned, comfortable and lightweight. The new pair weighed in at 24.7 oz./pair (US 9.5). At $80 or less, the Response Trail 15s are an excellent value.
At the moment, my primary trail running shoes are the Salomon XT Wings (105 miles), Salomon SpeedComp (110 miles), and adidas Response Trail 15s.