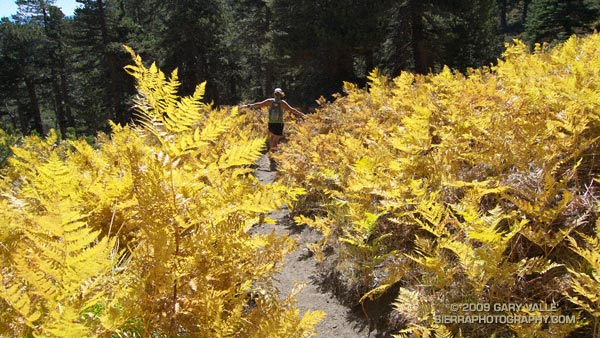 Spectacular Autumn trail running along Wellman Cienega in the San Jacinto Wilderness.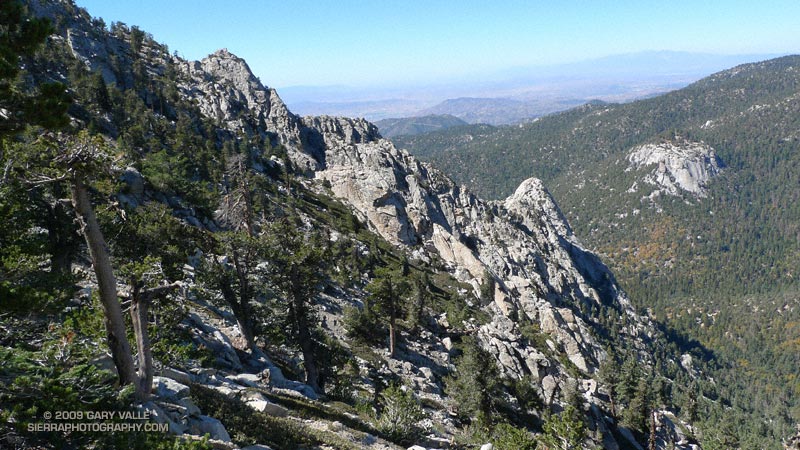 Lush with ferns and corn lilies in the summer, Wellman Cienega is a mountain seep high on the eastern slopes of Marion Mountain. It's a couple of miles into an excellent 5 mile downhill segment from the top of San Jacinto to Saddle Junction.
From today's trail run to San Jacinto Peak (10,834′) and Tahquitz Peak (8828′) from the top of the Palm Springs Tram at Long Valley.
Here's a Cesium browser View of a GPS trace of the route, and an elevation profile generated in SportTracks. The total elevation gain/loss on the 20 mile run was about 4000′.
Related post: Room with a View