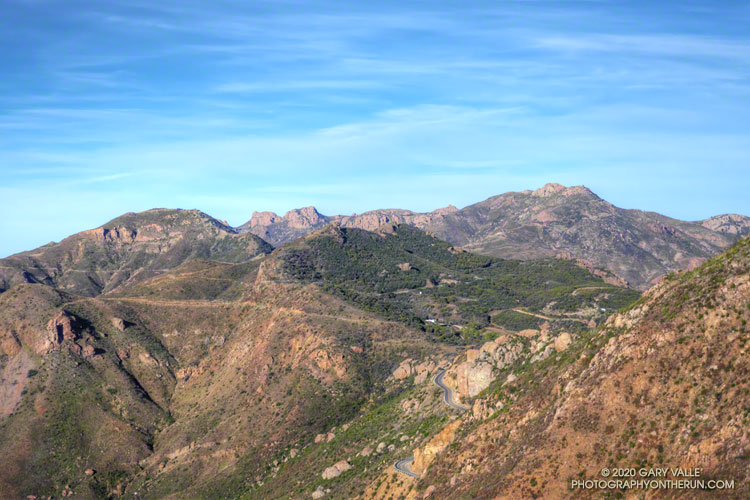 Several segments of the Backbone Trail are spectacular and have superb scenery, but one of my favorites is the stretch between the Encinal Canyon and Mishe Mokwa Trailheads. Accentuated by dramatic rock faces and outcrops, expansive mountain views are at every turn.
Done as an out and back run, the 21-mile route has a modest 2500′ of elevation gain. This translates to a relatively moderate and runnable course with more than 18 miles of single-track.
I had not run this stretch since the Woolsey Fire ravaged the Simi Hills and western Santa Monica Mountains, a little more than a year ago. While I was discouraged to see the burned limbs of what had been 8′-12′ tall red shanks, it was heartening to see that the area was recovering, and was no longer a barren and blackened "moonscape."
Here are a few photos taken along the way.
Related post: Kanan to Mishe Mokwa to Wendy Drive