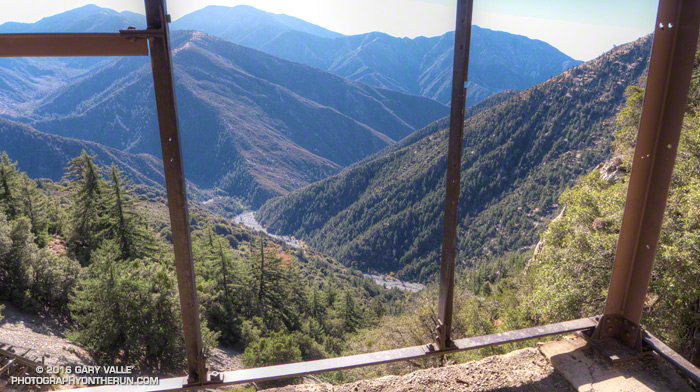 Returning from the run on the Manzanita Trail, I crossed Highway 2, stopped briefly at the car to switch packs, walked over to the gate in the southwest corner of the Vincent Gap parking lot, and began to run down the old road that leads to Big Horn Mine.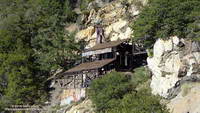 Like the sure-footed animal for which it is named, the Big Horn Mine stands comfortably in a precarious spot on the east flank of Mt. Baden-Powell high above Mine Gulch and the headwaters of the East Fork San Gabriel River.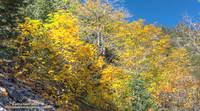 Most accounts of the discovery of the mine describe mountain man Tom Vincent's relentless search for the gold lode that was the source of the rich placer deposits of Eldoradoville and other workings along the East Fork. The story goes Vincent was out hunting for bighorn sheep when he made the discovery in 1895. This page from USGS Geological Survey Bulletin 1506-A-E lists mineral production for the Big Horn Mine and several other mines in the San Gabriels.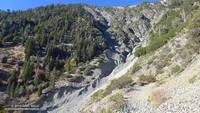 The route to the mine follows an old roadbed and is generally straightforward. About 0.2 mile from the parking lot there is a big sign where the Mine Gulch Trail splits off (left) from the Big Horn Mine Trail and descends Vincent Gulch. About a mile from the trailhead the trail to the mine crosses a rough section where flash floods and debris flows have destroyed the road. Over the next mile the road gains about 400′ in elevation, ending at the mine's mill building at about 6900′.
The mine was purchased by the Forest Service in November 2011.