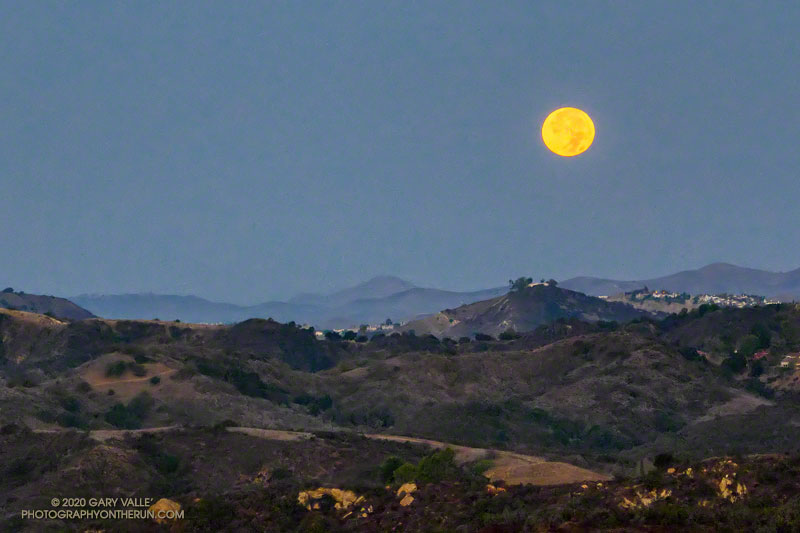 Halloween's full Moon is the second full Moon of the month, giving it the distinction of being a "Blue Moon." The next Blue Moon won't occur until Aug 31, 2023.
The title photo of the setting Moon was taken a few minutes before sunrise on Halloween, from Fire Road 30 & dirt Mulholland, in the Santa Monica Mountains.
I was doing an out and back trail run from the "Top of Reseda" to somewhere on Rogers Road segment of the Backbone Trail. With about three hours and one bottle of water available, "somewhere" turned out to be the Lone Oak above Will Rogers State Park.
Including short side trips to Cathedral Rocks and Temescal Peak, the roundtrip totaled about 14.5 miles of enjoyable trail running.
Some related posts: Will Rogers – Temescal Loop, Century City Clouds and Sun, Downtown Los Angeles and San Jacinto Peak