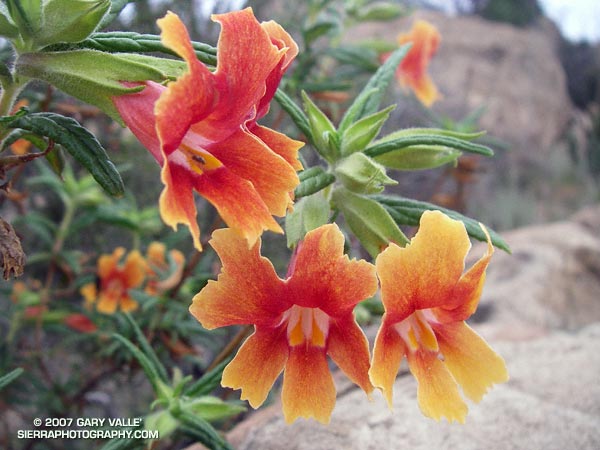 Bush monkeyflower (Mimulus aurantiacus) readily hybridizes, producing a myriad of forms and colors, and some interesting work for botanists. This plant pictured above may be a hybrid of local salmon and scarlet colored forms.
Update June 10, 2011. The Diplacus section of Mimulus has been the source of much taxonomic turmoil, with the number of species varying from two to 13. Research by Tulig & Clarke found that most named taxa in this group can be distinguished based on morphological characteristics. Accordingly, the monkeyflower pictured above would correspond to a variety of Diplacus longiflorus (Southern bush monkeyflower).
The scarlet variety is sometimes referred to as Diplacus rutilus (Santa Susana bush monkeyflower).
From a run near Sage Ranch on March 26, 2007.