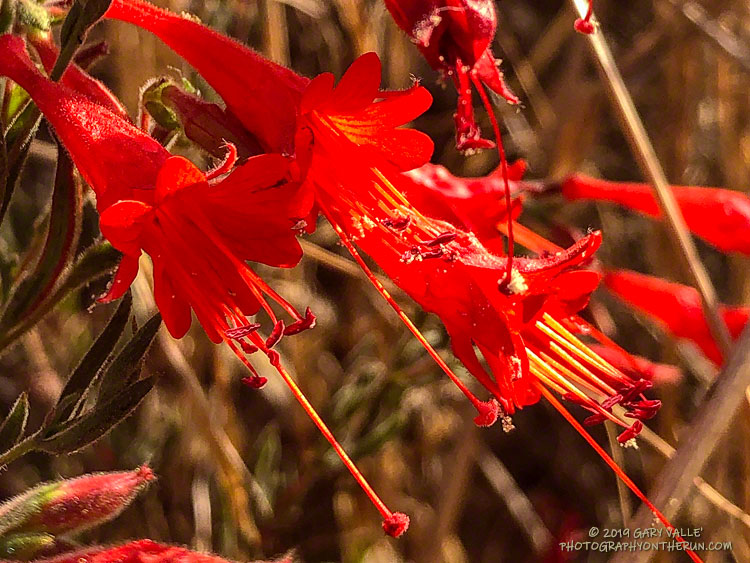 If the wildflower is red, the season is Fall, and you are in Southern California, the flower is probably California fuchsia. You might also find there is a hummingbird feeding on the "hummingbird trumpets," or hovering nearby, watching over its flowers.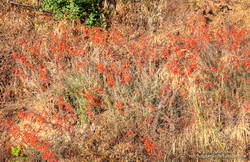 As a result of the wet 2018-19 rain season, and somewhat cooler than normal summer, California fuchsia is especially abundant this Fall, with some exceptional displays along local trails.
I've added California fuchsia, and a few other flowers that are blooming this Fall, to my Weekday Wildflowers slideshow. These are wildflowers photographed this year on weekday runs from the Victory Trailhead of Upper Las Virgenes Canyon Open Space Preserve.
Some related posts: More Weekday WIldflowers, Weekday Wildflowers