Category Archives: photography|quirky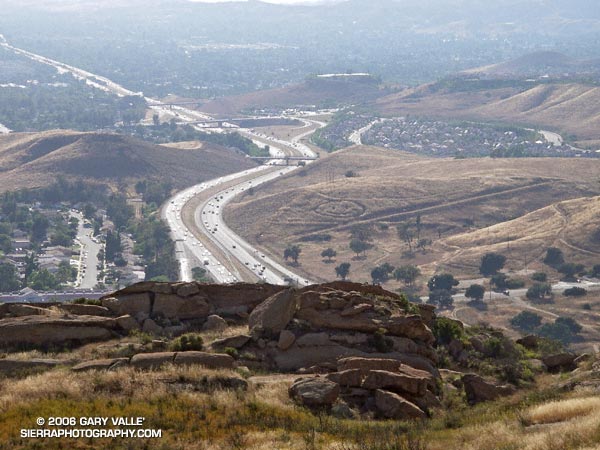 A crop circle, Simi Valley style, from the Hummingbird Trail.
by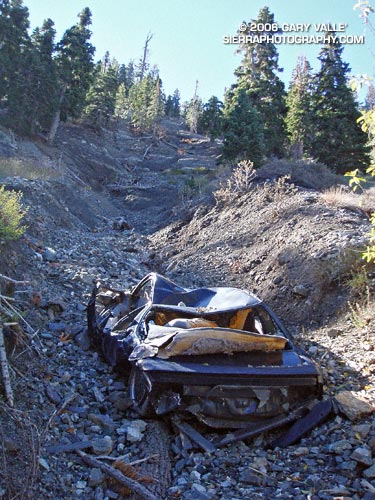 A totaled vehicle is an odd thing to find on a section of trail seemingly well away from any road. In this case, Angeles Crest Highway (Hwy 2) is nearly out of sight and about a half mile up a very rough canyon. (Photo from October 23, 2005.)
by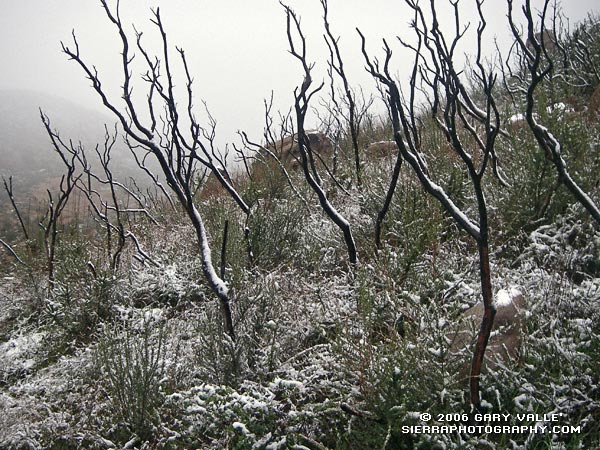 Snow highlights skeletal fingers of chaparral burned in the 2003 Simi Fire. From the Chumash Trail in the eastern Simi Valley. More info and a couple of additional photos can be found in my Coyote Oak Journal entry Chaparral Snow.
by