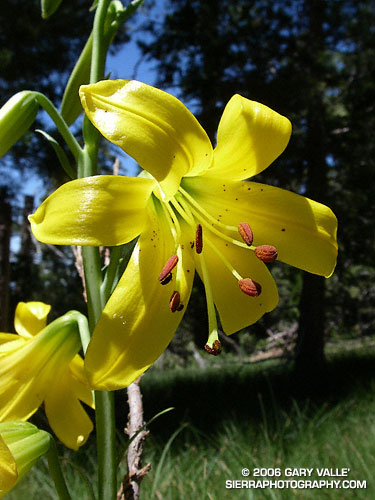 If somehow you were to miss the bright yellow of this lily amid the greens of a mountain meadow, its arresting fragrance would certainly draw your attention.
In terms of its habitat niche, the Lemon Lily (Lilium parryi) is a higher elevation analogue to the Humboldt Lily, occurring in meadows and near seeps and springs in pine and fir forests up to an elevation of about 9000 feet.
The Lemon Lily is listed by the California Native Plant Society as being rare, threatened, or endangered.
The photograph was taken on the Three Points – Cooper Canyon – Mt. Waterman loop described in Manzanita Morning.