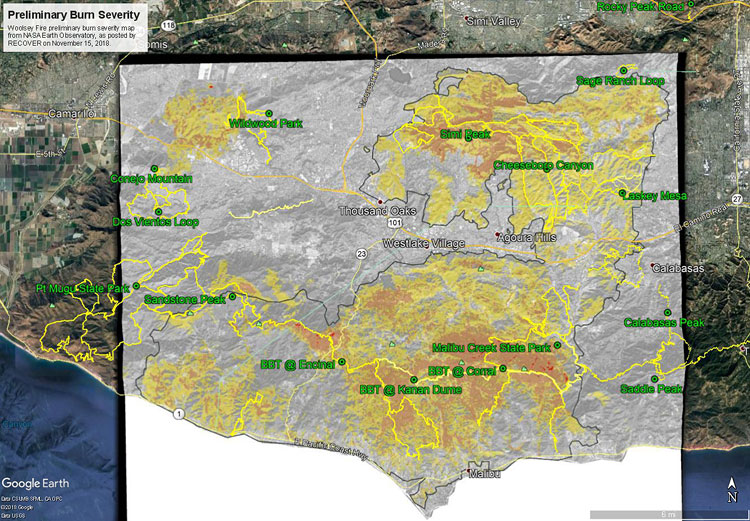 The Google Earth image above shows a preliminary burn severity map for the Woolsey Fire from NASA Earth Observatory, as posted by NASA's Rehabilitation Capability Convergence for Ecosystem Recovery (RECOVER) web site on November 15, 2018. Here is a larger version of the map.
The initial burn severity estimate is based on a Burned Area Reflectance Classification (BARC) derived from satellite data before and after the fire. In the map above the burn severity classes are high (red), moderate (orange) and low (yellow). Note that areas within the fire perimeter that are not included in these classes may still have burned. Also note the fire was still burning when this assessment was made.
GPS tracks of the Backbone Trail and some other trails in the region have been added. Trail and placename locations should be considered approximate.
Related post: Woolsey Fire Map with Perimeter and Selected Trails