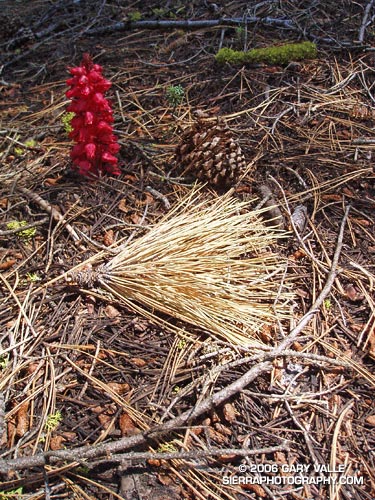 A snow plant and other forest floor elements highlighted by a shaft of sunlight. The photo was taken on a rambling out and back run of about 25 miles from the lower McGill trailhead to Mt. Pinos and Mt. Abel on July 24, 2005.
Here's a Google Earth image and Google Earth KMZ file of a GPS trace of my route.
For additional snow plant photographs, see the posts Three Points – Mt. Waterman Loop and Snow Plant, and also Snow Plant on SierraPhotography.com.