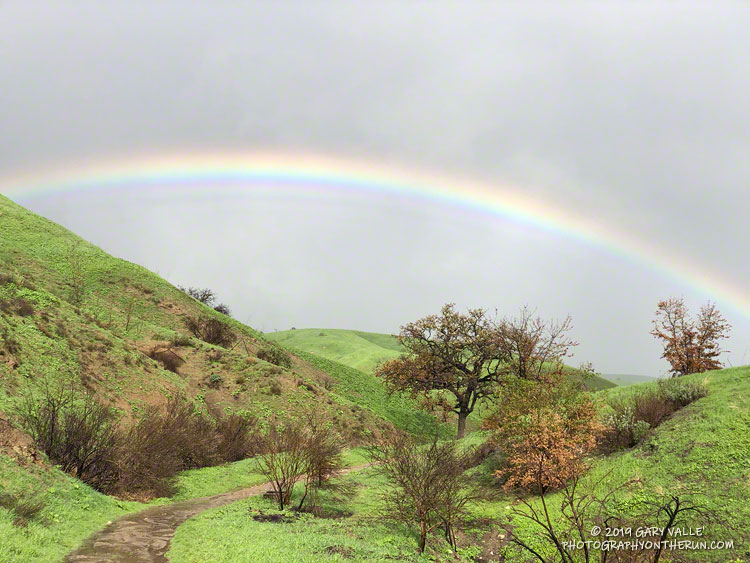 Yesterday's atmospheric river event increased the rainfall total for Downtown Los Angeles (USC) since July 1 to 15.50 inches, surpassing the normal annual Rain Year total of 14.93 inches. Last year, as of February 14, Los Angeles had only recorded 1.97 inches of rain.
As a result of all the wet weather, we've also been much cooler this December – February than last year. Since December 1 the average high at Downtown Los Angeles has been more than 7 degrees cooler than last year.
The Climate Prediction Center has just issued an El Nino Advisory for the presence of weak El Nino conditions in the equatorial Pacific. However, it is the interaction of the ocean and atmosphere that matters, and the atmosphere is behaving as if stronger El Nino conditions are present.
For the date, Los Angeles rainfall is at about 165% of normal and there's still more than two months left in the rain season. We'll see if the wet trend continues!
The title photo is from a  recent run at Ahmanson Ranch. This open space area was burned in the November 2018 Woolsey Fire.