Checkerspot Feeding on Humboldt Lily Along the Silver Moccasin Trail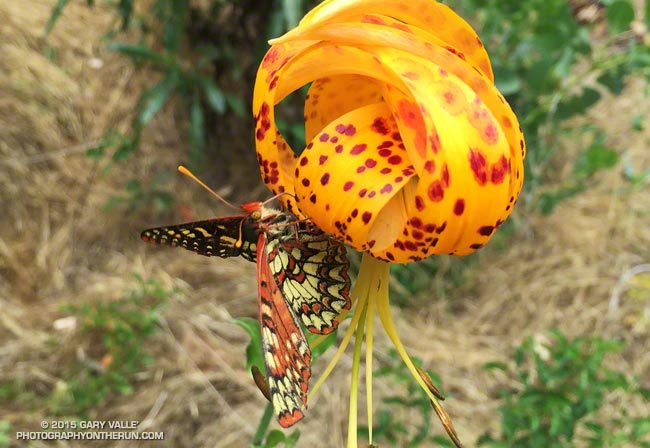 From last Saturday's Shortcut – Chantry – Mt. Wilson Loop run.
Related post: Checkerspot Along the Garapito Trail
Images taken on trail runs, and other adventures, in the Open Space and Wilderness areas of California, and beyond. All content, including photography, is Copyright © 2006-2021 Gary Valle. All Rights Reserved.