Checkerspot Feeding on Humboldt Lily Along the Silver Moccasin Trail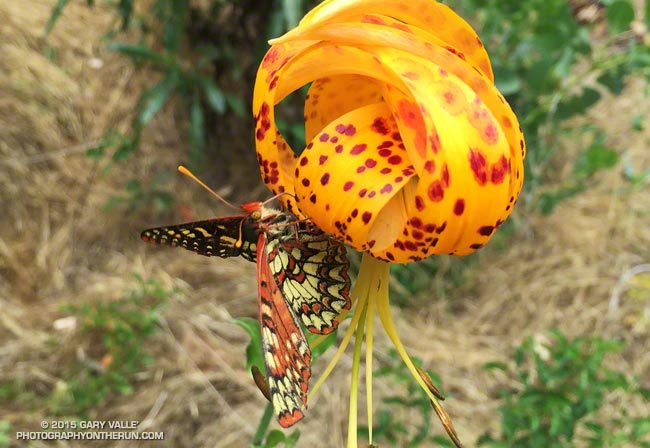 From last Saturday's Shortcut – Chantry – Mt. Wilson Loop run.
Related post: Checkerspot Along the Garapito Trail
Photography and inspiration from running and other adventures in the Open Space and Wilderness areas of California, and beyond. No ads. All content, including photography, is Copyright © 2006-2023 Gary Valle. All Rights Reserved.