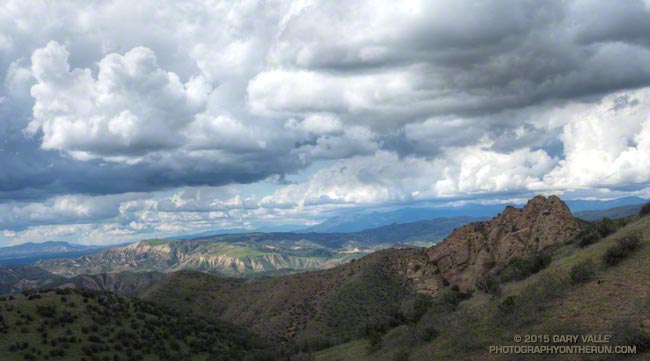 Instability associated with an upper low resulted in some pop-up showers and thunderstorms today.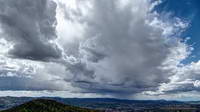 As I ran up the Chumash Trail on the east side of the Simi Valley I kept a close eye on a cell that developed near Ladyface in the Agoura Hills. That cell didn't track as much to the east as I thought it might, but other cells were developing to the east and south of Rocky Peak and Santa Susana Pass area and at one point I heard the rumble of thunder.
As it worked out, I only had a few sprinkles on the run, but drove home in the rain!