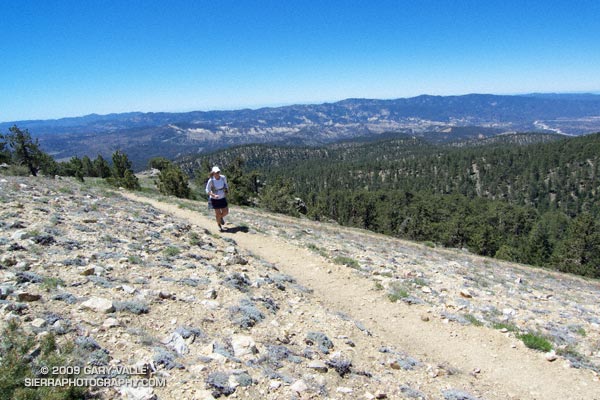 The out and back trail run from the Chula Vista parking lot on Mt. Pinos to the top of Mt. Abel is one of the best "short" mountain runs in Southern California. Most of the run is on the Vincent Tumamait Trail —  a technical single track trail in the Chumash Wilderness in Los Padres National Forest.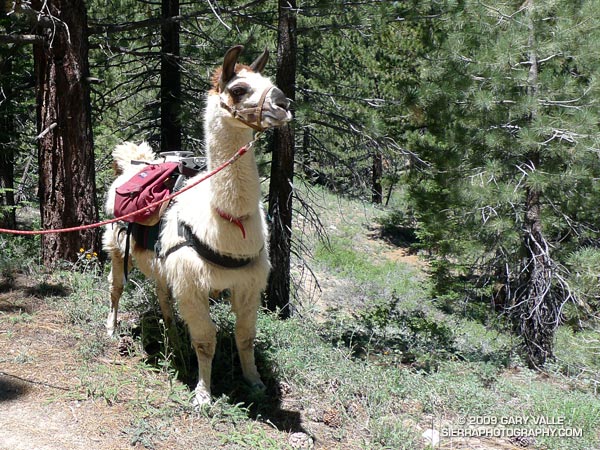 Ranging in elevation from about 7700′ to 8800′, the run packs a lot into its 15 mile length, combining great scenery with demanding uphills and superb downhills through old growth pine and fir forest. The summit area of Mt. Pinos is open and alpine with views that can range from the ocean to the Sierra.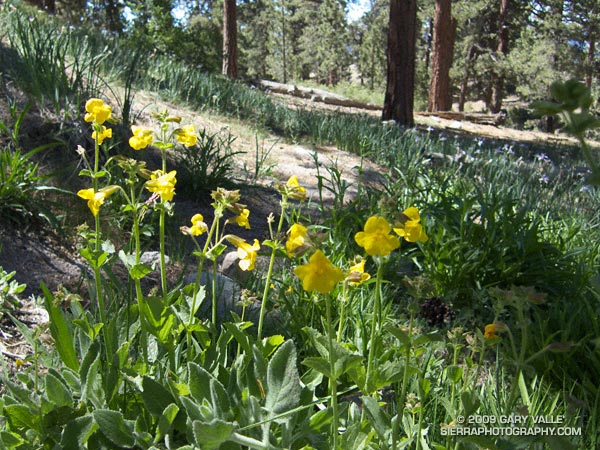 About 4 miles from the parking lot is the North Fork Trail junction. A short side trip on this trail leads to the seeps, spring and wildflowers at Sheep Camp. The Vincent Tumamait Trail ends at Cerro Noroeste (Mt. Abel) road, but it is not difficult to work up through the pines about 1/3 of a mile to the campground on Mt. Abel's summit.
Usually about 20-30 degrees cooler than lowland hot spots such as the San Fernando Valley, the run is a great way to beat the heat on a hot summer day. See the post Vincent Tumamait Trail for more info and additional trail running options.
The title photo is of Lynn Longan, running up the switchbacks near the Condor Observation Site on Mt. Pinos.