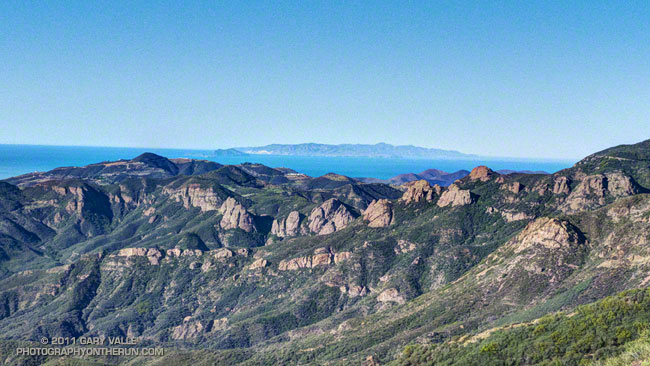 The view above is of crags in the Circle X area and the Channel Islands from the Etz Meloy section of the Backbone Trail in the Santa Monica Mountains.
From today's out and back run on the Backbone Trail from Kanan Road to a viewpoint on Etz Meloy Mtwy fire road. The fire road continues west about a mile and links to the Yerba Buena segment of the Backbone Trail.
The segment between Kanan Road and Yerba Buena Road includes the two remaining gaps in the Backbone Trail — the 0.1 mile Etz Meloy gap and the 0.4 mile Upper Trancas gap.
Here are a few additional photographs from the run:
| | | |
| --- | --- | --- |
| Etz Meloy Motorway | Chaparral Currant | Oak Grove |