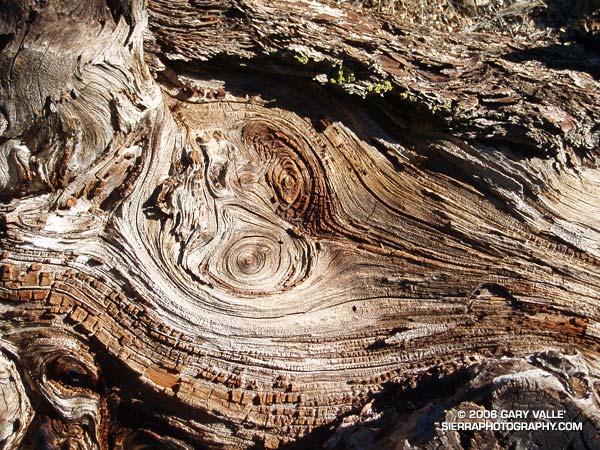 This photograph was taken October 23, 2005, on one of my favorite loops in the San Gabriel Mountains. This adventurous route starts at Islip Saddle, follows the South Fork trail down to South Fork Campground, then takes the Manzanita Trail up to Vincent Gap and the Pacific Crest Trail. From here, the PCT is followed up, and with a slight detour, over Mt. Baden-Powell, and then along the crest of the San Gabriels back to Islip Saddle. It's a very wild and scenic 23 mile run that covers a wide range of elevations. South Fork Campground is at 4,560 ft., and the summit of Baden-Powell is at 9399 ft. Total elevation gain and loss on the run is well over 5000 ft.
This year, it might make more sense to start this loop at Vincent Gap. In order to protect critical habitat of the mountain yellow-legged frog, the Forest Service has closed 1,000 acres in the upper Little Rock Creek drainage, including Williamson Rock, and the PCT between Eagle's Roost and the Burkhart Trail. In addition, Angeles Crest Highway (SR2) is now closed at Cedar Springs, just west of Eagles Roost.
Update May 21, 2009. Angeles Crest Highway (SR2) has since been re-opened to Islip Saddle, and through to Wrightwood.
For more information regarding the closure of Williamson Rock and the related PCT Detour see the Angeles National Forest web site and Re-Open Williamson Rock on the Access Fund web site.
The post Wally Waldron Limber Pine includes links to a Google Earth image and Google Earth KMZ file of this route.
PLEASE NOTE: The condition of certain sections of the Manzanita and South Fork trails is marginal, and rock slides and washouts may block the trail.