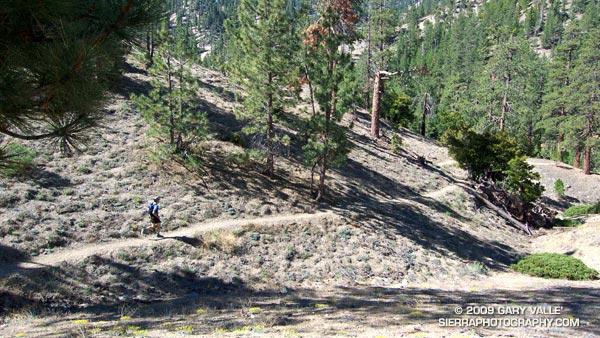 Last year on this date, Southern California was in the middle of a heatwave. On June 20, 2008, Los Angeles Pierce College in Woodland Hills reached a record-setting high of 111°F, and on June 21 the temp reached 108°F!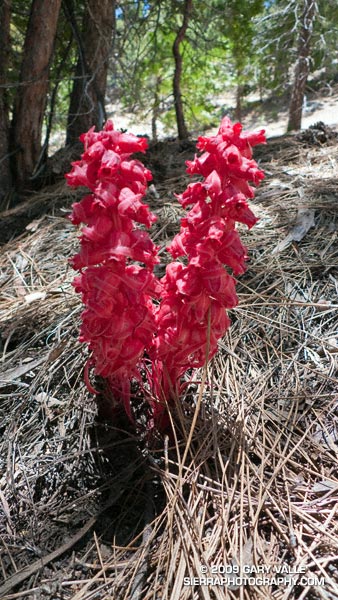 Not so this June! So far this month, Downtown Los Angeles has not had a day when the average temperature was above normal. And it's not only the low elevation stations that have been cool. Several times this month the overnight low at the Big Pines RAWS, near Wrightwood in the San Gabriel Mountains, has dropped into the thirties, and daytime temps have averaged more than 10 degrees below normal.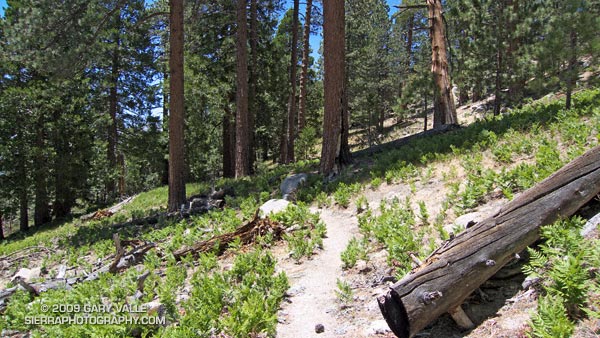 This translates to great running weather in Southern California, and near perfect weather for trail running in the San Gabriel Mountains. Today, did the Three Points – Buckhorn loop, along with a short detour up to the summit of Waterman Mountain. The route worked out to about 23 miles with a reality-checked elevation gain/loss of about 3800′. Here's a Cesium browser View of a GPS trace of the run.
The title photo is of Dave Burke, cruising down a nice section of the PCT between Cloudburst Summit and Cooper Canyon.
Related post: Three Points Loop Plus Mt. Waterman