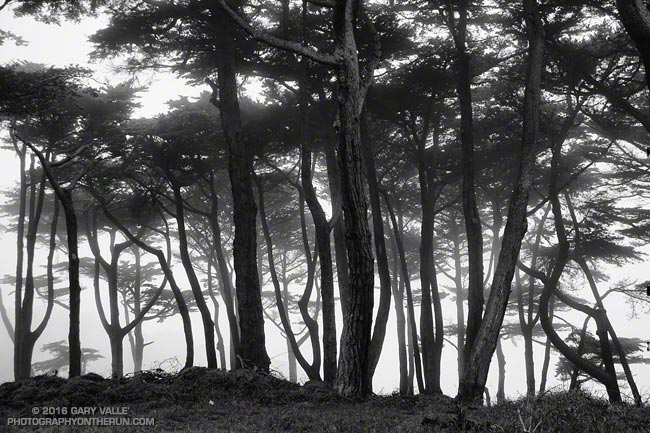 What do a hilly marathon, a pair of cygnets, and a herd of bison have in common?
Why, of course, a run in San Francisco.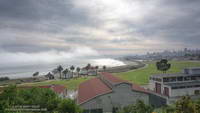 Brett wanted to check out some of the hills on the San Francisco Marathon course and show me more San Francisco sights. The result was a 14 mile loop that began in the Marina District and visited Crissy Field, the Golden Gate Bridge at Fort Point, Land's End Park, Sutro Heights Park and Golden Gate Park.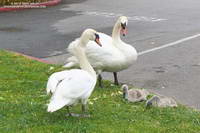 The run started with a visit to the Palace of Fine Arts to check on Blanche's and Blue Boy's new brood. Nature isn't always nice, so it was good to see the remaining two cygnets are doing well.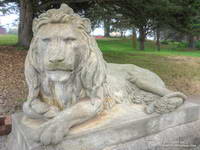 Most of the run between the Golden Gate Bridge and Golden Gate Park was on the California Coastal Trail. Near Sea Cliff we left the marathon course and continued on the Coastal Trail to Land's End Park and Sutro Heights Park, eventually entering Golden Gate Park on its northwest corner at 47th Avenue.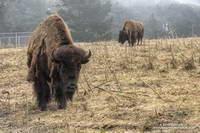 Larger than New York's Central Park, Golden Gate Park's many attractions draw millions of visitors each year. That one of those attractions is a golf course isn't particularly surprising. And you might expect a major city park to have a botanical garden, aquarium and a museum. But would you expect a park in San Francisco to host a herd of bison? I know when I put on my running shoes this morning I wasn't thinking, "Hope we see some buffalo!"
Bison have been present in Golden Gate Park since the 1890s. According to this Huffington Post article by Fiona Ma the herd was repopulated in 2011 and, "The City and County of San Francisco would excitedly welcome 6 more urban bison members."
The title photo is a black and white image of Monterey pines along the Land's End Trail.
Some related posts: San Francisco Sights Trail Run, Golden Gate Bridge Run, Miwok Wanderings