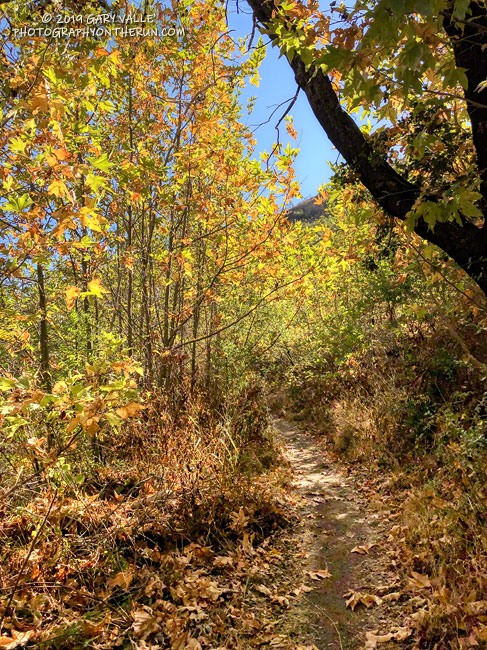 The Upper Sycamore Trail connects Sycamore Canyon Road and Danielson Road in Pt. Mugu State Park.
The scenic single-track trail crosses upper Sycamore Creek several times as it works through the canyon — a canyon cut by the creek along the trace of the Sycamore Fault. About 1.4 miles long, the trail gains approximately 400′ in elevation on it's way up to Danielson Road.
This morning I'd done part of the Ray Miller 50K course, along with Mugu Peak, and then returned up-canyon on the Two Foxes Trail and Sycamore Canyon Road. With the low sun, the sycamores changing color, and it being just a few days before Thanksgiving, the run through the canyon on the Upper Sycamore Trail was especially enjoyable.