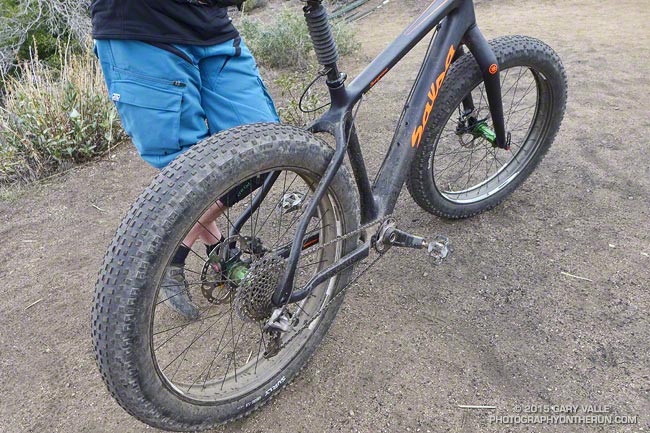 As I was chugging up the Strawberry Peak Trail toward Lawlor Saddle, I heard Craig say something about a mountain biker. That's no surprise on this trail, but what was surprising was the bike he was riding. When we got to the saddle I asked him about it.
The tires are big, but low pressure, negating the need for suspension. And check out the drivetrain — one small chainring used in combination with a massive cassette.
The bike looked heavy and I asked the rider how much it weighed. He said, "Pick it up." Wow! I guessed 24-25 lbs and now I'm thinking that may have been too high. Based on what the rider said and what I could find on the web, I think the bike is a custom version of the Salsa Full Carbon Beargrease XX1 and could be under 24 lbs. Insane!