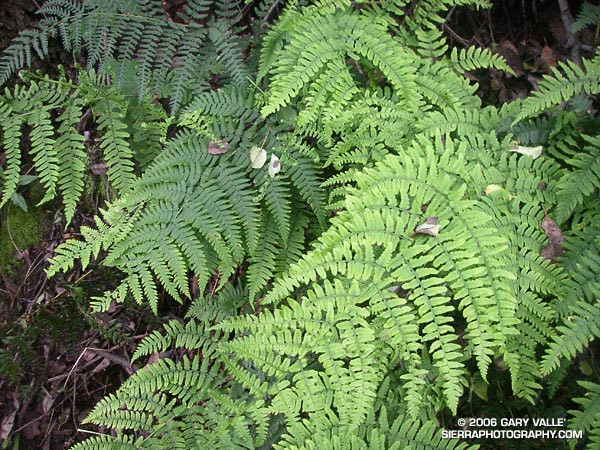 Ferns along the Garapito Trail, Topanga State Park.
Chaparral has been described as an elfin forest, and there is probably no better trail in the Santa Monica Mountains to see why, than the Garapito Trail. From the fire road near Eagle Rock, the trail seemingly dives into a tunnel of chaparral, and doesn't emerge until it ends at Temescal Fire Road, some 2.5 miles away.
This day I ran a 12 mile figure-eight course from the end of Reseda to Trippet Ranch via the Hub, and then returned via the Musch, Garapito, and Bent Arrow trails. Fire roads out– trails back. A shorter option goes directly to the Garapito Trail via the Hub, and then returns via the Bent Arrow trail. This is about 7.5 miles. A longer option tacks on an out and back to Parker Mesa at Trippet Ranch.