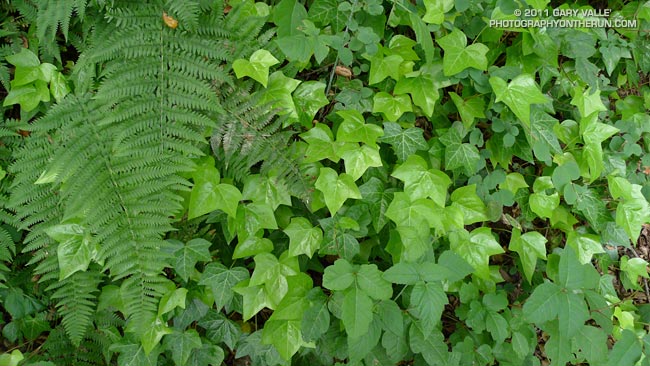 It's not unusual to be running along a nice, shady section of trail and wonder if it WAS poison oak you glimpsed in that tangle of greenery your leg just brushed against.
Here's a larger view with a couple of the areas of poison oak marked.
From a run on the Forest Trail in Malibu Creek State Park a couple of weeks ago.