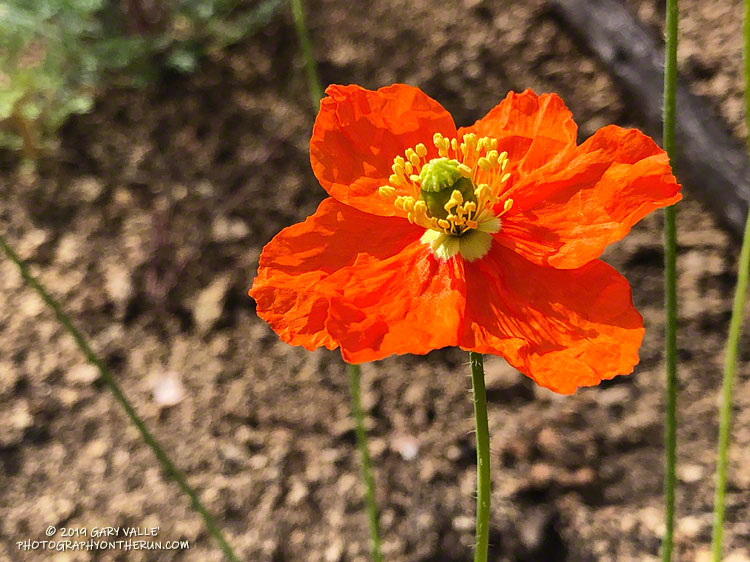 Fire followers are plants that grow in a recently burned area in much larger numbers than before a fire. In some cases the species may rarely have been observed in the area prior to the fire.
A good example of a fire follower is Poodle-dog bush (Eriodictyon parryi), which became widespread in the San Gabriel Mountains following the 2009 Station Fire.
A wet rain season also increases the population of many species. Combine a fire and wet rain season and plant distributions and populations can be dramatically altered.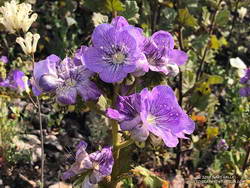 Yesterday, I did a long run in the Santa Monica Mountains that included several miles of the Backbone Trail between Sandstone Peak and the Danielson Multi-use area in Sycamore Canyon. This area was burned in 2018 Woolsey Fire and there were some stunning displays of fire followers and other wildflowers.
Star lily was one of the earliest fire followers to bloom in the area and remains prevalent, but the champion fire follower at the moment is large-flowered Phacelia. Before the Woolsey Fire it would be unusual to see this plant on this section of the Backbone Trail. Now its purple-blue flowers blanket large areas along the trail.
Although not as numerous as the large-flowered Phacelia, I've never seen so many fire poppies along the Backbone Trail. Its orange-red color is striking and stands out sharply against the brown, charcoal-infused soil. Also more abundant this year is the vibrant yellow collarless poppy.
Here is a slideshow of some of the wildflowers seen on the run.