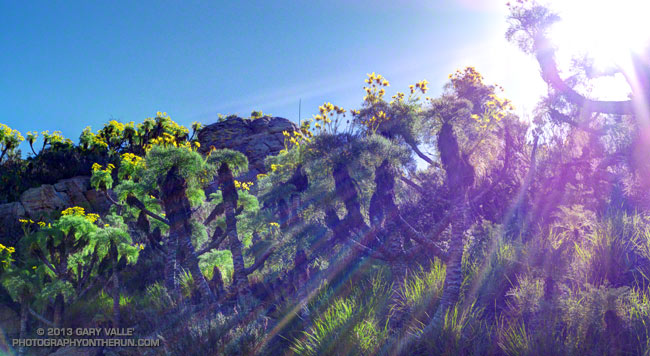 If a sunflower could be crossed with a Joshua tree the result might look like Giant Coreopsis (Leptosyne gigantea).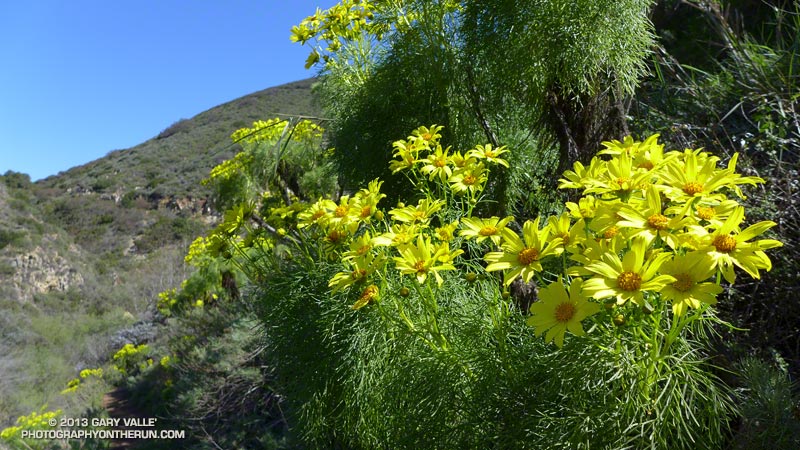 As tall as six feet, this peculiar plant looks as if it belongs in some distant place, if not some distant time.
It is a member of the Sunflower family and its bright yellow flowers and feathery green leaves create impressive displays on Southern California coastal slopes following Winter rains. It is well-adapted to our Mediterranean climate, its leaves withering and the plant becoming dormant in the dry months.
These are along the La Jolla Canyon Trail in Pt. Mugu State Park and were photographed on Saturday's run to Mugu Peak from Wendy Drive.