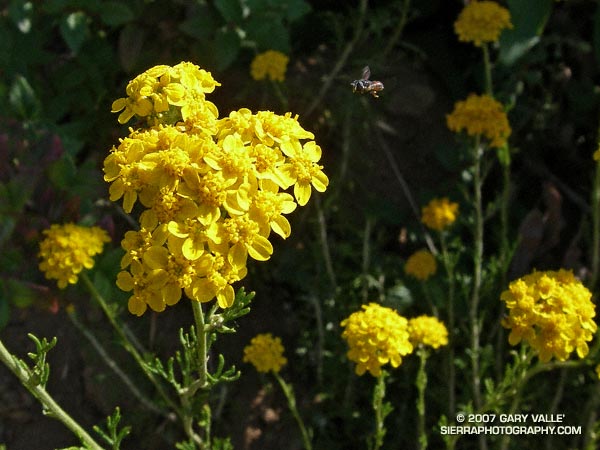 Perfectly sized to work the minute central disk flowers of golden yarrow, a tiny insect — perhaps a syrphid fly — hovers a few millimeters from the plant, assessing the risk of continuing to feed.
The compound flower head of the golden yarrow (Eriophyllum confertiflorum) is about the size of a green pea (10mm), and the individual disk flowers at its center are about 1/5 as large (2mm).
From a run at Sage Ranch Park on May 28, 2007.
Related post: Bee Fly on Western Wallflower.