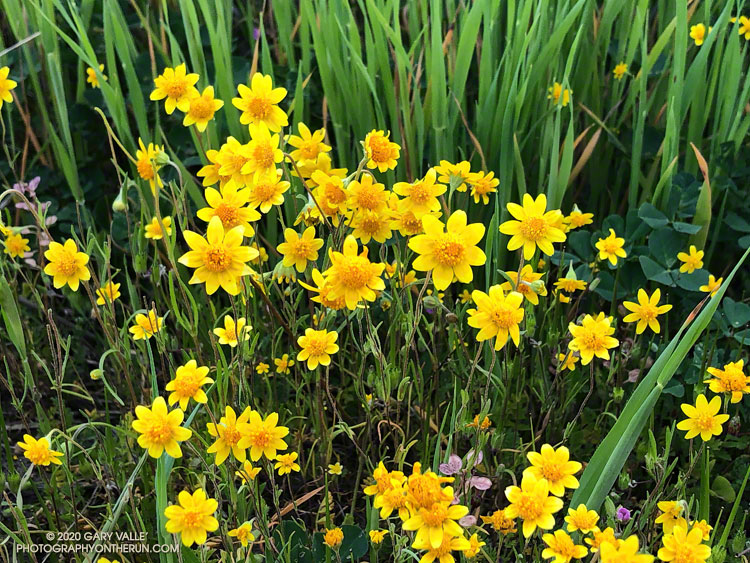 Goldfields are tiny wildflowers, but their bright yellow color more than makes up for their diminutive size.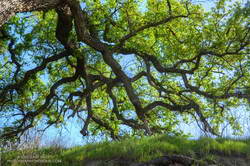 Goldfields bloomed a little early on Lasky Mesa this year. Depending on the conditions, they usually begin to bloom in mid-February. Because of this rain year's wet December and dry January-February, the goldfields began to bloom a little early — around February 4. The flowers aren't as numerous as last year, but there are still a few small patches of goldfields to be seen.
Usually, about the same time goldfields begin to bloom, valley oaks are starting to sprout new, bright green leaves. This Winter, the foliage on valley oaks at Upper Las Virgenes Canyon Open Space Preserve (Ahmanson Ranch) began to turn brown in mid-December and I saw the first new leaves begin to sprout at the end of February. This sprawling valley oak is in East Las Virgenes Canyon.