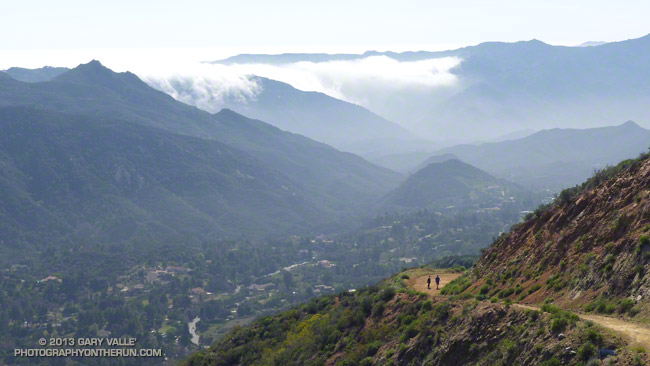 The 1.6 mile hike (one way) from Stunt Road to the rocky overlook at the top of Calabasas Peak Motorway fire road is very popular and has some great views along the way. Some stretches of the road are steep, but there are also some moderate sections and even a short flat stretch to catch your breath.
The route gains about 800 vertical feet to the viewpoint. Although many turnaround here, even better views can be had from the nearby summit of Calabasas Peak. Continuing to the peak adds about a half-mile (round trip) and around 100′ of elevation gain.
From this afternoon's run on the Secret Trail.
Some related posts: Calabasas Peak From Saddle Peak, Secret Trail Variations