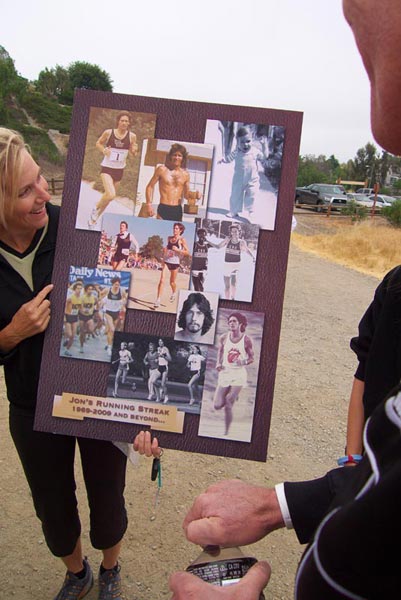 Are you an Old School Valley Runner? Read over Mark Covert's shoulder and take the quiz. Start with the fourth question from the top: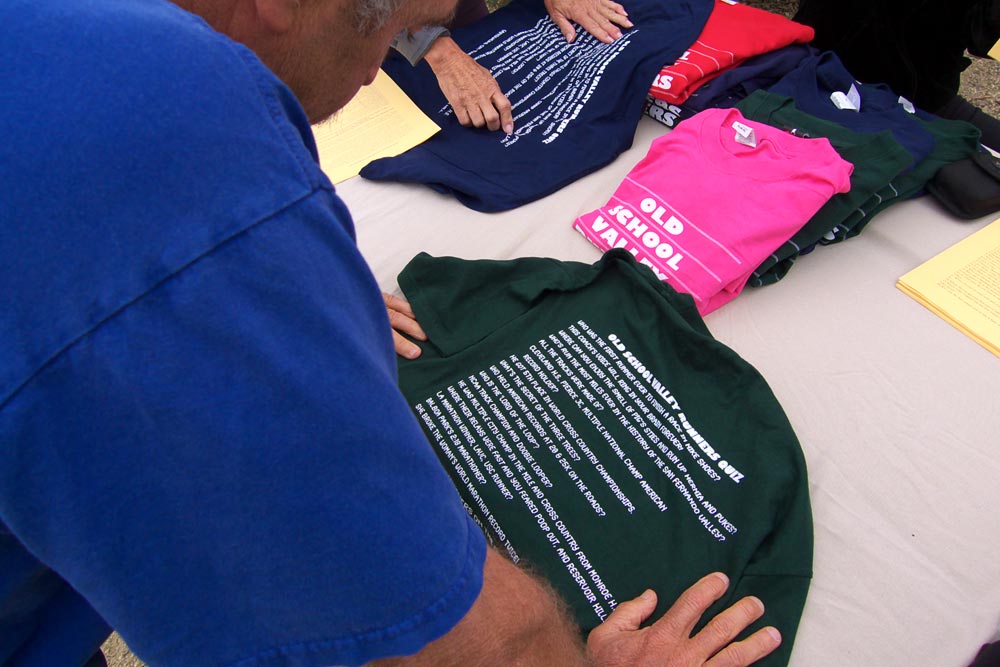 "Whose run the most miles ever in the history of the San Fernando Valley?"
Then try,
"Which Valley runner drilled running trophies on his car hood as an ornament?"
The answer to both questions is Jon Sutherland.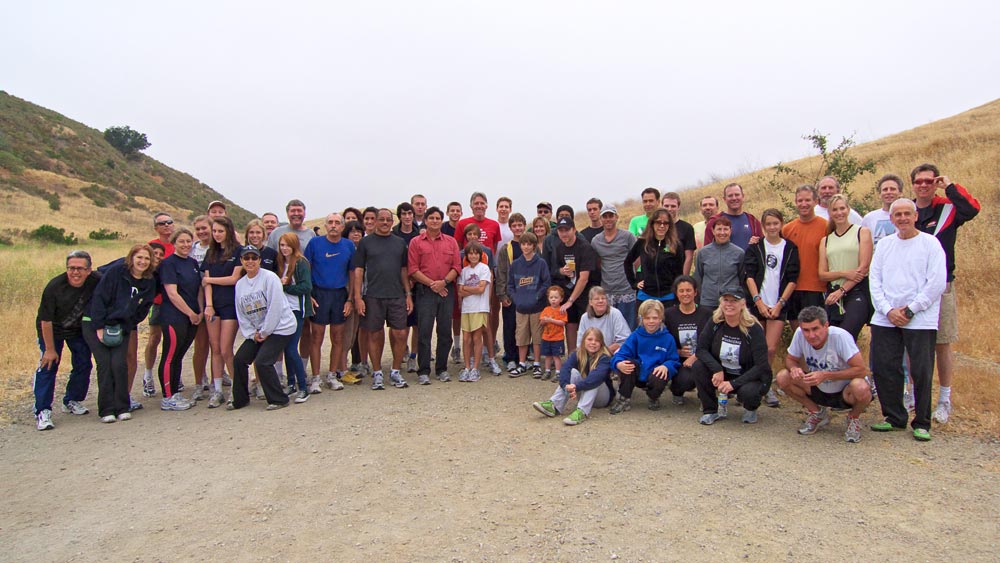 Today, Jon and a bunch of his friends (not all old school) got together at Ahmanson Ranch to celebrate an amazing benchmark: 40 years of running without missing a day.
Jon's streak began on May 26, 1969, and since then, through injuries, illness, operations and other obstacles, he has run 14,600+ days, and more than 179,000 miles! The United States Running Streak Association maintains a Streak List with up-to-date stats of the top 350 active runners.
Among those gathered to celebrate Jon's streak were runners that set high school, collegiate, and world records. Yep, I was the only person out there wearing trail running shoes, and a water bottle waist pack! And probably the only person out there that does the majority of their running at 10 min/mile.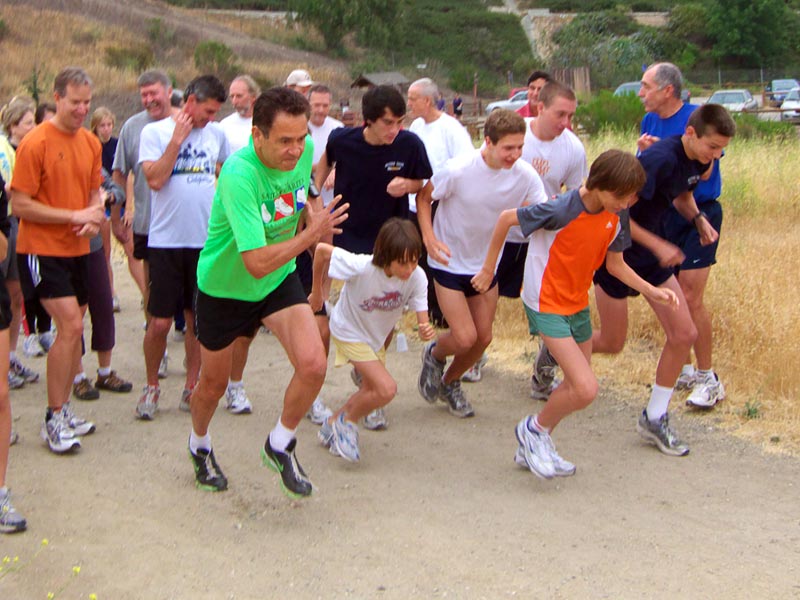 For those that wanted to stretch their legs, Jon had set up a variety of courses for celebrants to walk or run. The long run was a tough 5.2 mile course that went up the Beast, a mile long hill that climbs more than 350′. That run was competitive from the word go!
Richard Lucas and Jon put together this short video with some highlights of the party.
Congrats Jon! I've enjoyed the runs, and the stories, and look forward to many more!