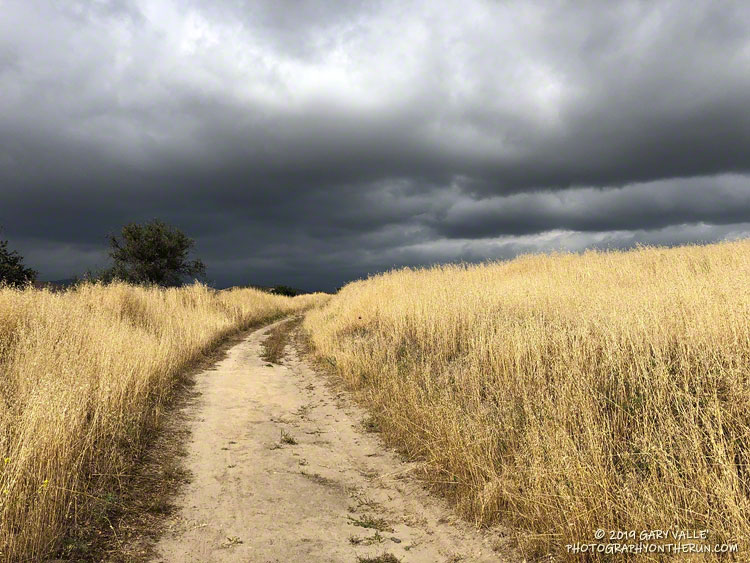 From a run this May in Upper Las Virgenes Canyon Open Space Preserve (Ahmanson Ranch).
Normal rainfall for May at Downtown Los Angeles (USC) is 0.26 inch. This year Los Angeles recorded 0.81 inch in May, according to the NWS .
It was definitely wet and cool! Nineteen days were partly cloudy to cloudy. Ten days recorded at least a trace of rain. The average high was 70 degrees.
Oddly, during our recent drought, above normal May rainfall totals were recorded in 2011 (0.45 inch), 2013 (0.71 inch), and 2015 (0.93 inch). The most rainfall recorded in May at Los Angeles was 3.57 inches in 1921.