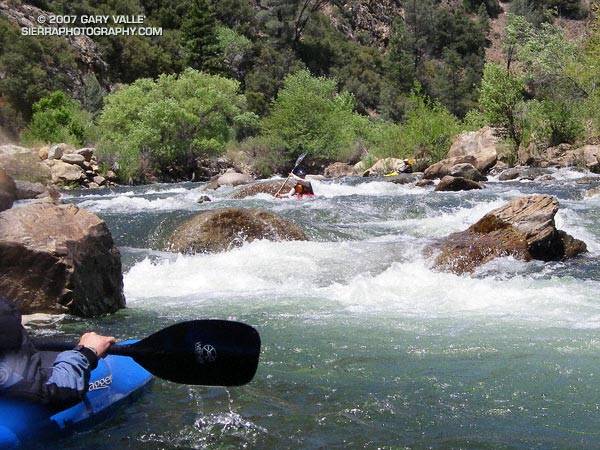 A kayaker waits in an eddy, while two other paddlers work their way through the last third of Limestone rapid — one of the classic class IV rapids on the upper Kern River.
Big and burly, Limestone is renowned for its large standing waves, and paddling it is a rite of passage for kayakers and rafters alike. In 2003 elite athletes from around the world raced specialized wildwater kayaks through Limestone rapid as part of a series of ICF World Cup races held on the Kern River.
Even in a light snowpack year, with less runoff, it is an exciting and challenging rapid to paddle.