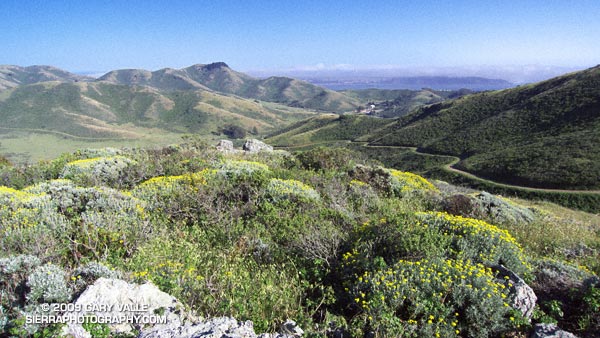 Drove up to San Francisco to visit Brett & Amanda and sample a few of the Bay Area's excellent trails.
Within an hour of arriving in the city we were across the Golden Gate, and running up the Bobcat Trail in the Marin Headlands. The Bobcat – Miwok loop was the first of three courses we were planning to do over the weekend.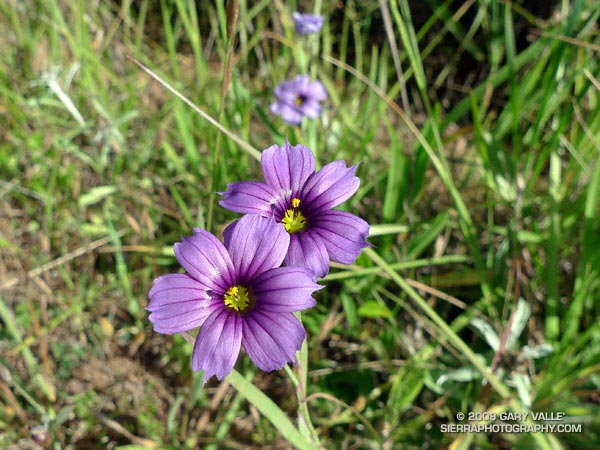 This course was an approximately six mile "after work" loop around the Gerbode Valley, with an elevation gain/loss of a little over 1000 ft. My legs were still a little tired from recent runs and I was happy to be doing the loop in the easier counterclockwise direction — up Bobcat and down Miwok. Except for a short segment of single track around the east side of an FAA beacon, the course is entirely on dirt roads. Bobcat sightings are relatively common on this circuit, and we hoped we might spot one.
In the city it was windy and cool, and I had grabbed a long-sleeve shirt for the run. But short sleeves would have been the better call. Here there was almost no wind, and the south facing valley was surprisingly warm — a hint of the record-breaking weather to come. Skies were mostly clear, and views extended south to the city, east across the Bay to Mt. Diablo, and north to Mt. Tamalpais.
Here's a NPS Marin Headlands Trail Map (PDF) and a Cesium browser View of a GPS trace of our route.
Looking to do a longer run? Numerous variations and trail link-ups are possible. The course of the Miwok 100K winds through here and continues north past Mt. Tam to Bolinas Ridge, descending to a turnaround point at Hwy 1 about 5 miles south of Olema. Cross the Shoreline Highway, and you're in Pt. Reyes National Seashore. (Bolinas Ridge fire road continues north to Sir Francis Drake Blvd. about a mile east of Olema.)
Tomorrow the Sky Trail at Pt. Reyes… but we are going to drive there.