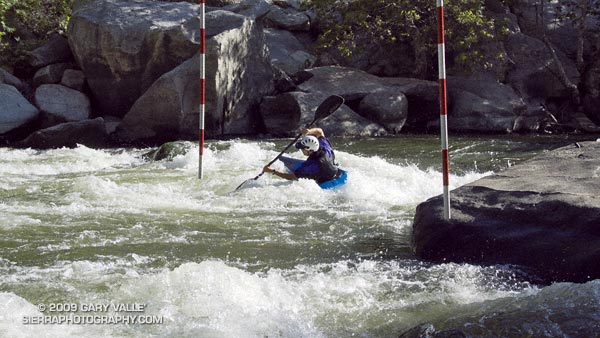 Good friends, good weather, and good paddling at the 2009 Miracle Whitewater Slalom at the Miracle Hot Springs Slalom Course on the Kern River!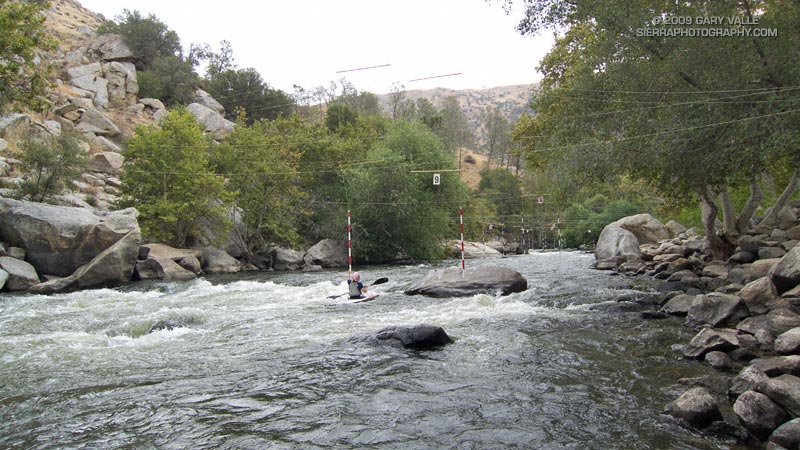 Olympians Eric and Rebecca Giddens set an interesting course with several gate sequences that had not been done in previous Miracle races. Racers found the 4-5-6 offset and  8-9-10-11 cross current sequences to be particularly challenging. Here's a short HD video of Keith Kishiyama paddling gates 7 thru 11. (Same video on Facebook.)
Saturday, Eric and Junior National Team member Nick Wilkening gave a pre-race paddling clinic, giving paddlers the beta on how to paddle the course fast and clean.
Thanks to everyone that paddled and helped with the race! Results will be posted on the KVRC web site soon.