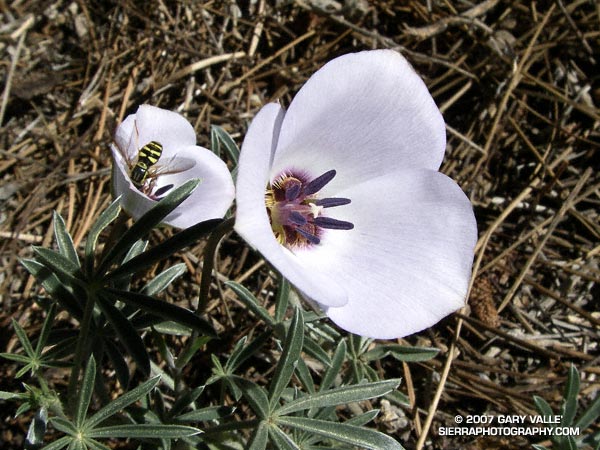 Mariposa lilies (Calochortus invenustus) blooming through the palmate leaves of a lupine at about 8500 ft., near Sawmill Mountain, west of Mt. Pinos.
According to data from the Consortium of California Herbaria, this species was documented in the Mt. Pinos area as early as 1897.
The wasp-like insect is a hover fly, probably Chrysotoxum festivum.
From Sunday's Mt. Pinos-Mt. Abel Out & Back run.
Related posts: Plummer's Mariposa Lily, Bee Fly On Western Wallflower