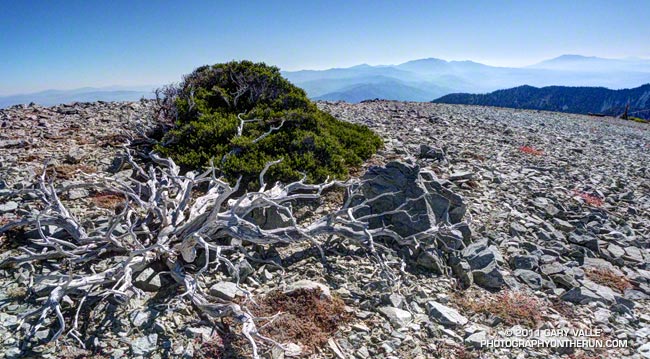 Even in Southern California living on a mountain top at 9500′ is a tough thing to do. All that reside here must endure scouring winds, desiccating aridity, extremes of temperature, and high levels of UV and radiation.
Its limbs bleached and bare, the mountain mahogany (Cercocarpus ledifolius var. intermontanus) in the foreground may have been the progenitor of the second shrub, affording it some protection from the elements as it germinated and grew.
From the traverse of Mt. Harwood on the Back to Baldy trail run.