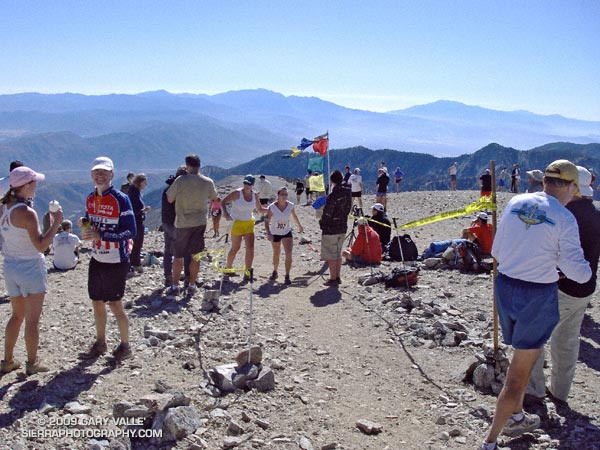 The weather for the 44th edition of the Mt. Baldy Run to the Top was nearly identical to last year, with clear blue skies and temps in the 50's.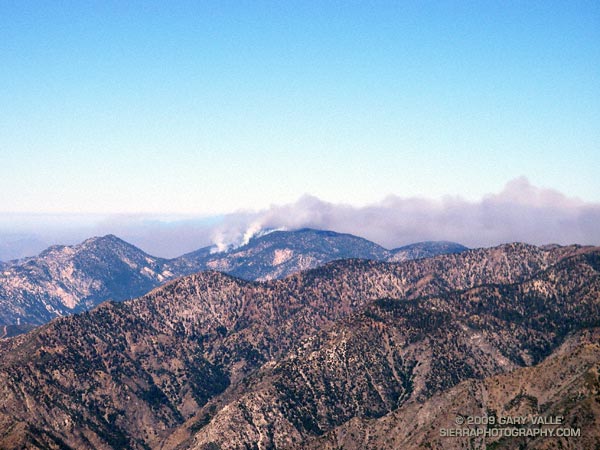 The Station Fire could be seen from the top of Mt. Baldy, but with the wind from the southwest, the smoke was blowing elsewhere.
This challenging mountain run gains about 3800 feet over 7 miles, starting at the bottom of the Mt. Baldy ski lift parking lot and ending on the summit of 10,064′ Mt. Baldy. Here's a Cesium browser View of a GPS trace of the course.
This year the men's overall winner was Jonathan Toker in a time of 1:12:11, and the women's overall winner was Hannah Valenzuela in a time of 1:26:03. For all of the results see the Run to the Top web site. Many thanks to the race organizers, volunteers, USFS, Mt Baldy Ski Lifts and the Mt. Baldy Fire Department for a great race!
Related post: Mt. Baldy Run to the Top 2007