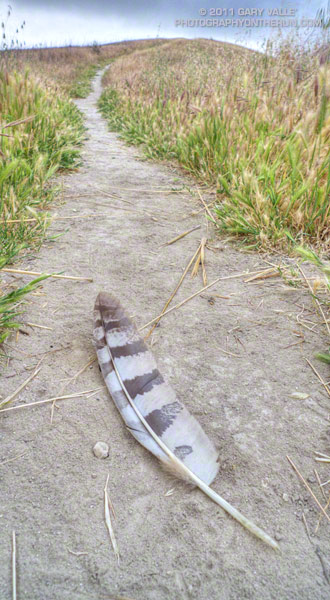 A feather — probably from a barn owl — on the Modelo Trail between Cheeseboro and Palo Comado Canyons.
A little further along the trail I was surprised to see the diminutive "Felix the Cat" like face of a long-tailed weasel briefly pop up from a burrow.
From today's run of the Modelo – Palo Comado Canyon – Cheeseboro Canyon loop. This Park Service PDF includes a map of the area, and this interactive Cesium browser View shows a GPS trace of the run.