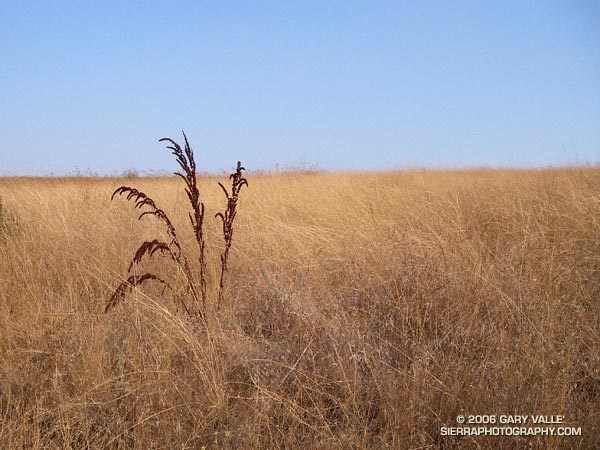 Brown seed stalks of Curly Dock (Rumex crispus) amid dried grasses and mustard on Laskey Mesa in Upper Las Virgenes Canyon Open Space Preserve (formerly Ahmanson Ranch).
Curly dock is a non-native invasive weed from Eurasia. The Cal-IPC Invasive Plant Inventory describes its impact as limited.
From a run at Ahmanson on September 13, 2006.