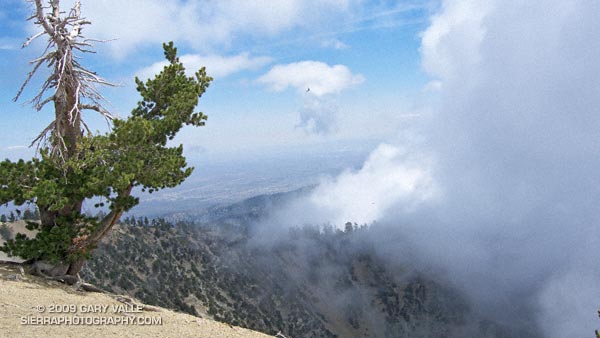 Overnight the lows on the high peaks had dipped into the 30's, and today the high temps would be 15-20 degrees below normal. If I could have ordered the perfect mix of temperature, clouds and sun for running in the Angeles high country, it would be difficult to top the weather this weekend and last.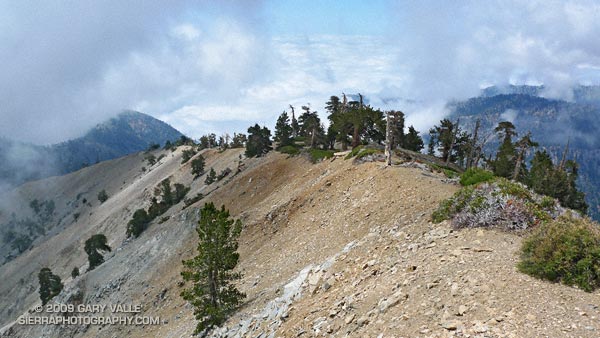 Now that Hwy 2 was open between Islip Saddle and Vincent Gap, and we could do a car shuttle, Miklos, Krisztina and I had decided to run from Inspiration Point to Islip Saddle on the PCT. Starting at Inspiration Point instead of Vincent Gap adds about 4.5 miles to the run, but the miles are relatively easy, and the stretch is a good warmup for the 2800 ft. climb up Mt. Baden-Powell.
Here's a Cesium browser View of a GPS trace of our approximately 18 mile route. We wandered down the south ridge of Mt. Baden-Powell, so this is a little longer than the usual route. The elevation gain was about 3300 ft., with an elevation loss of about 4000 ft. Continuing over Mt. Williamson to Eagle's Roost would add about 4 miles and 1400 ft. of elevation gain.
Note: The speck in the summit photo is one of several violet-green swallows working lift and zooming along the top of southeast face.