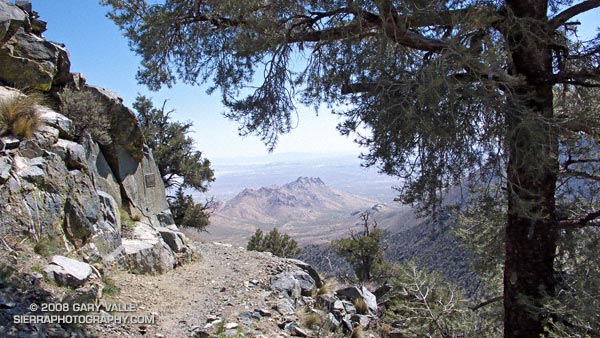 I was headed home from a whitewater slalom training camp on the Kern River, and wanted to take advantage of being in the Southern Sierra and run an unfamiliar section of the Pacific Crest Trail.
Yes, it was windy and there were lenticular clouds in the lee of the Sierra, which meant it might get REALLY windy. No, I didn't have my regular trail shoes or a hydration pack. Yep, there was some snow on the north side of the peaks on either side of the highway.
The plan was to do an out and back run north on the PCT from Hwy. 178 at Walker Pass (5250′). I didn't know how far. I hoped far enough to check out the approach to Owens Peak. But that would depend on the amount of snow on the trail, how cold and windy it became, and how much elevation gain my legs had left in them.
It might not seem that paddling a kayak would be hard on the legs, but your legs are your primary connection to the boat, and my legs were worked following several days of strenuous paddling.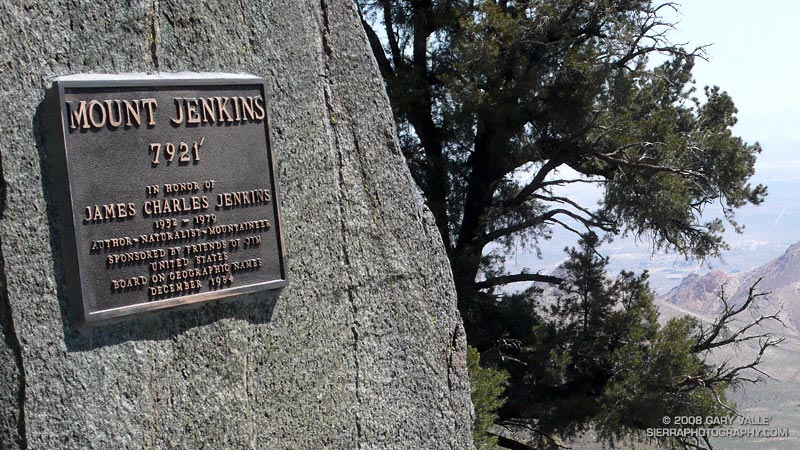 This post's photograph was taken about five miles into the run. The plaque commemorates the naming of Mt. Jenkins. It honors J.C. Jenkins, whose Exploring the Southern Sierra and Self Propelled in the Southern Sierra books have inspired many an adventure. It was placed where the south ridge of Mt. Jenkins intersects the PCT.
I continued a mile and a half to a point where I could see the saddle and ridge leading to the summit of Owens Peak. Rounding a corner, I emerged from a wind protected traverse, and was slammed with a cold gust of wind. Ahead, I could see another long stretch of snow covered trail. Owens Peak would have to wait…
Notes: There's an automated weather station at Walker Pass. This hill of wildflowers was a short distance from the pass.
Google search: $g(Southern Sierra), $g(Pacific Crest Trail), $g(PCT), $g(trail running)