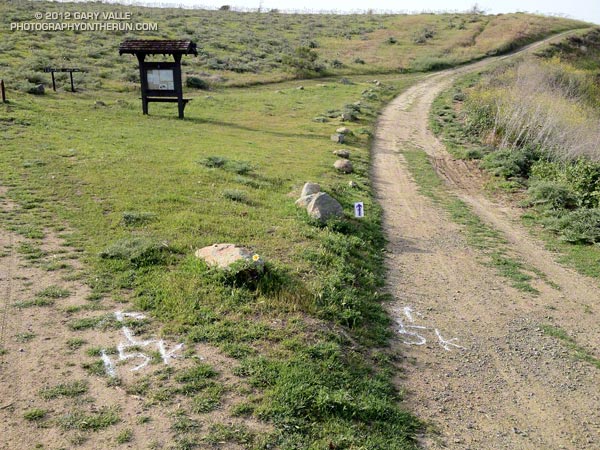 When the starter yelled "GO!" at the beginning of the XTERRA Black Mountain 15K I wondered if it was raining yet in the San Fernando Valley. I was not looking forward to driving home on the 405 in pouring rain. But I'd worry about that later. Here at Black Mountain Regional Park, a little north of San Diego, the weather was about as good as it gets for running.
Heavy rain was forecast later in the day and you could tell it was on the way. High clouds muted the morning sun, and a layer of threatening-looking clouds lurked on the northwestern horizon. It was cool — but not cold. After the first quarter mile I was glad I was running in short sleeves.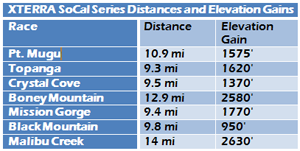 An email from the race organizers described the 15K course as "fairly flat" with "twists, turns and some minor hills." I'd checked out the course profile on the trailrace.com and except for a not so minor hill at the end, the course did look pretty flat. Lots of downhill at the start, a couple of "minor" climbs in the middle of the course, and about an 8% climb over the last mile or so. A friend warned me about the hills around mile 5, so I wasn't caught totally off guard by the steep climbs on the power line service road.
At just under a 1000′ of elevation gain, Black Mountain is the least hilly of the XTERRA SoCal Trail Run Series. But in a series noted for its climbs, flat is a relative term. To the left are the distances and elevation gains for the Series courses calculated using SportTracks* based on Garmin GPS tracks from the 2012 races, except for Malibu which is from 2011.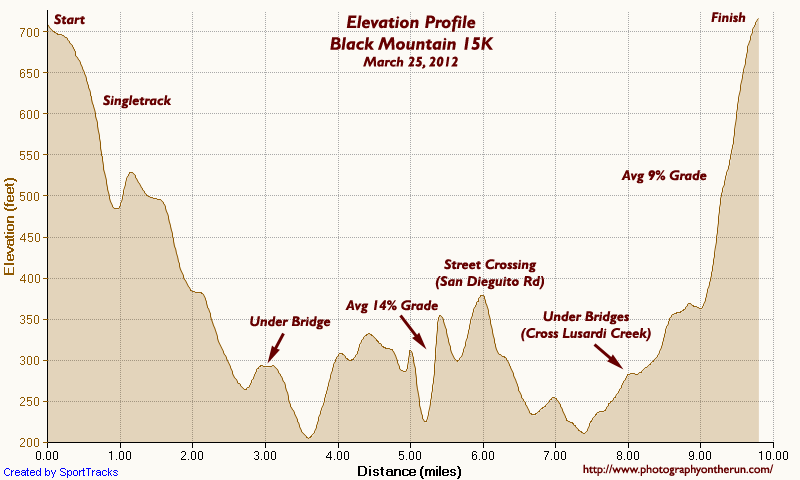 Here's a more detailed Black Mountain 15K elevation profile with some notes added. Imagine running this course at an average pace of just over 6:30 min/mile! That's what overall winner Paul Fraire did, cranking through the 9.8 mile course in 1:03:48.6. Heather Fuhr, Women's winner and 4th overall, finished in 1:05:36.5, averaging 6:42 min/mile!
Like all the XTERRA SoCal Trail Run Series courses, the Black Mountain course was fun! There were a variety of trails and terrain, and some other interesting elements. And it's the only race in the series that ends with a challenging climb! I really enjoyed the course.
*SportTracks elevation data smoothing set to 55. Elevations corrected using pkan's Elevation Correction Plugin and NED 1/3 arc second DEMs.