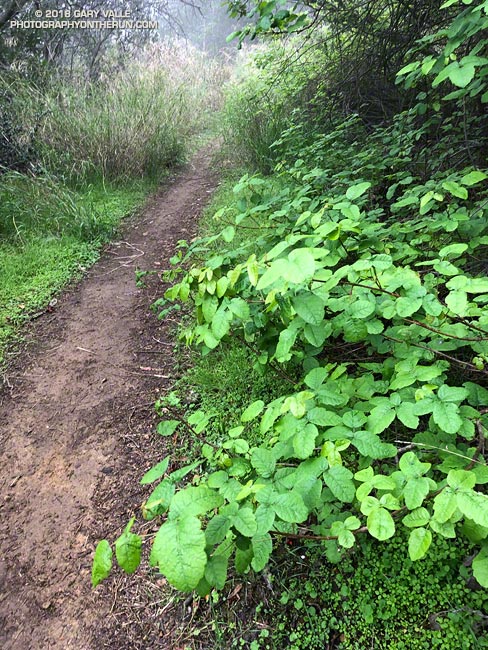 Even though rainfall in the Los Angeles area is way below average this rain season, some plants along our local trails — such as this poison oak — are flourishing.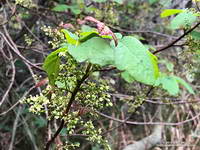 The growth of plants is dependent on a mind-boggling mix of interrelated factors. Maybe it was the rain in January in combination with the unseasonably warm weather in January and February. Or maybe there was some carryover in vitality from last year's wet rain season. Or maybe it was something else. Whatever the case, poison oak in the Santa Monica Mountains seems to be doing very well this year!
The title photo is of poison oak along the Rogers Road segment of the Backbone Trail. It was taken March 10, 2018. Watch for overhanging branches!
Some related posts: Sweet Smell of Poison Oak, Find the Poison Oak, Large Poison Oak Leaves