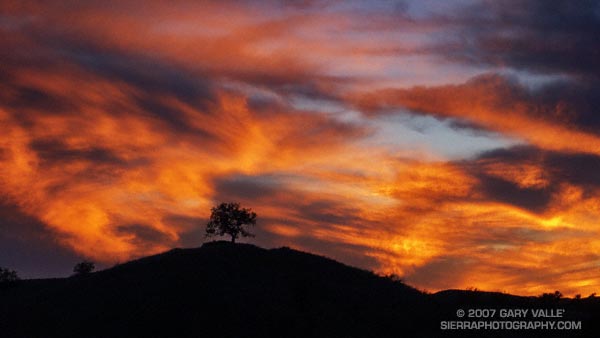 Racing the sun,
Waiting for rain,
Listening to a meadowlark sing.
From a run at Ahmanson Ranch — now Upper Las Virgenes Canyon Open Space Preserve. Here's a larger view of the full 16:9 frame.
For an update on this Winter's austere outlook for rain, see my November 29 Weathernotes.