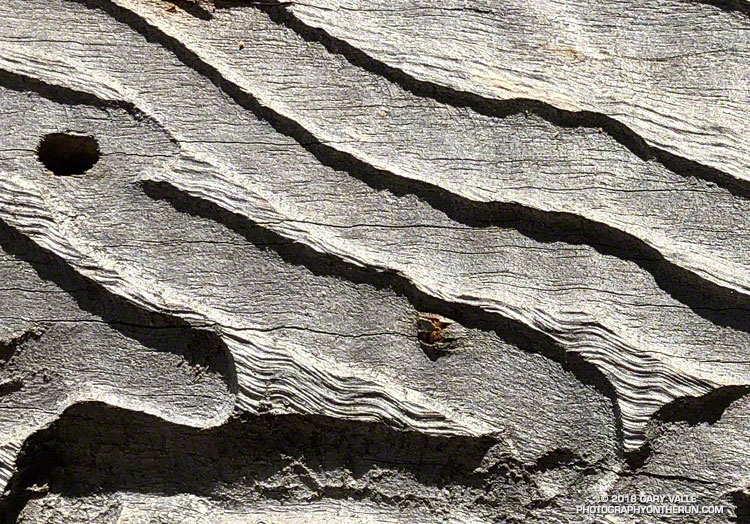 These shallow channels looked like they might have been cut by a woodworker's router. But they were cut — or I should say chewed — by Longhorned Borer beetle larvae, feeding on the cambium of a eucalyptus tree.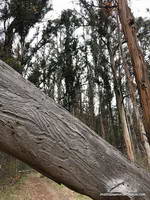 The tree was across the trail in Rivas Canyon. Not unlike the fallen oak on Rocky Peak, Southern California's multi-year drought likely weakened the eucalyptus, making it susceptible to other pests.
The Rivas Canyon Trail connects Will Rogers State Park to Temescal Canyon. Today (and last weekend) I ran it as part of a long loop from the "End of Reseda" at Marvin Braude Mulholland Gateway Park.
Some related posts: Will Rogers – Temescal Loop, Will Rogers Western Ranch House, Downtown Los Angeles and San Jacinto Peak