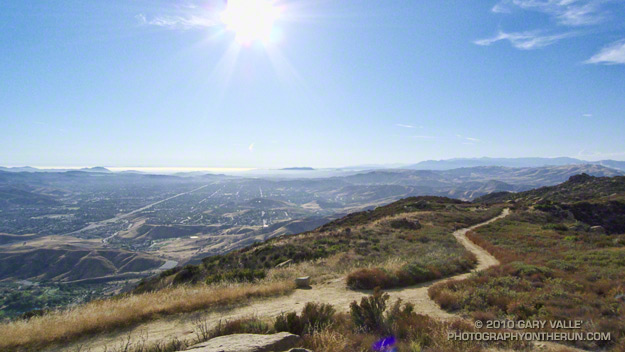 Simi Valley and the Pacific Coast from Rocky Peak Road
What better way to recover from the Bulldog 50K than running Ahmanson and Rocky Peak on two of the hottest days of the year?
Yesterday, Pierce College in Woodland Hills hit a scorching 111°F, and then today 109°F. At the start of today's run it was still over 100°F on Rocky Peak, but extra (ice) water, and a bit of a breeze kept things mostly reasonable.
No matter the weather, you'll always see someone else on Rocky Peak!
Some related posts: Rocky Peak Rainstorm, Snow on Oat Mountain