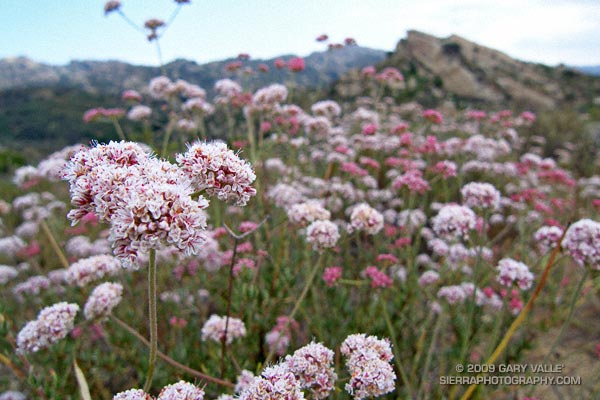 Like many runners, I like to do a recovery run the day after a race, or strenuous run. Combined with some stretching before and after, an easy-paced run helps to work the bugs and stiffness out of the body and mind.
It may have been only 14 miles long on the map, but from my legs point of view, yesterday's hike/run up and down Mt. Baldy's South Ridge felt more like about twenty normally hilly miles.
The photo above is California Buckwheat (Eriogonum fasciculatum var. foliolosum), at Sage Ranch Park.